You can still apply for the Fast Track until tomorrow!  Hear from Andrew about what it's like to be an apprentice in digital government.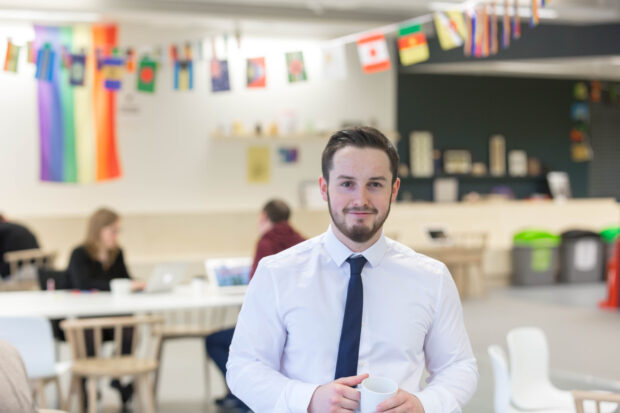 Hi, my name is Andrew Clarke. I am a digital, data and technology (DDaT) apprentice on the Civil Service Fast Track. I've just completed my first year.
I typed out that line so much in my first month at the Health and Safety Executive (HSE) that I saved it as a draft in my mailbox.
After about 2 months of sending these emails, I realised I didn't have to because I wasn't being treated like an apprentice, I was being treated like any other member of staff.
I attended the same meetings, was given an equal share of the work and met the same deadlines as everyone else.
I'm about to finish my first year with the Software Development team in Bootle and I haven't looked back. Joining the programme was one of the best decisions I have ever made.
One of the best decisions I ever made
I applied for the Digital Apprenticeship when I was 21. I struggled with depression during the first couple of years of University and dropped out at the beginning of my third year.
To keep the money coming in, I ended up in retail but I hadn't lost my desire to study. I wanted to gain qualifications and get back into a more academic environment. An apprenticeship was the obvious route.
I was interested in computer science at uni but I was frustrated that IT and coding courses weren't offered at my college; coding is one of the most important skills that you can acquire.
I knew that this was a great chance for me to start learning from industry professionals on the job and attend courses.
I had an idea of the area that I wanted to work in and my parents always said "the Civil Service has a good pension" which is important, even if it doesn't seem it at this age.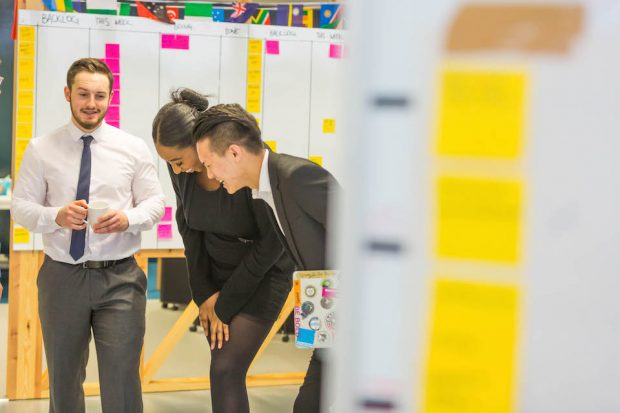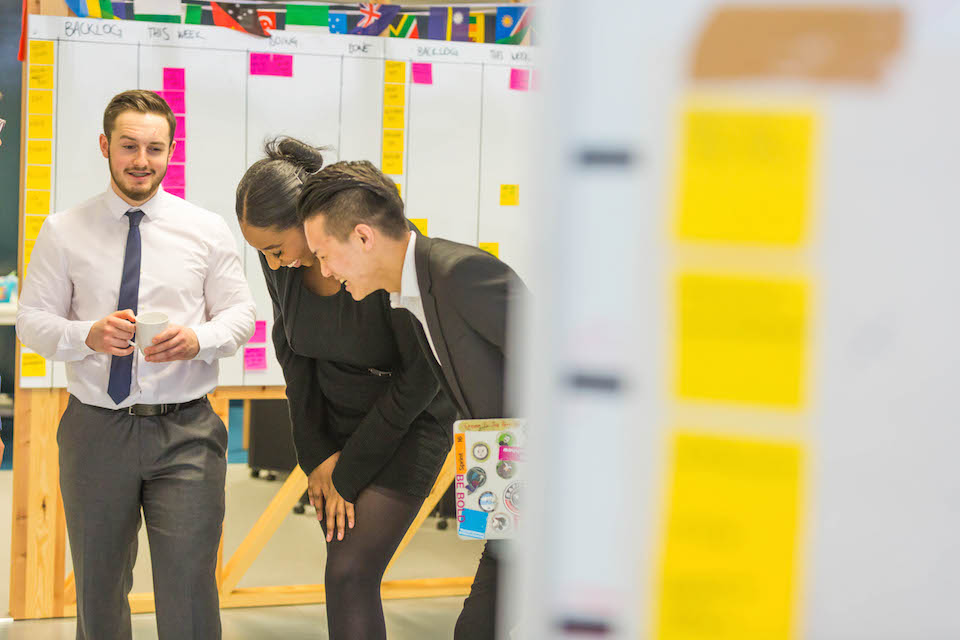 First impressions
The pay was a big draw. There are other digital apprenticeships out there but you'll be hard pressed to find one that offers such an impressive financial package, reasonable entry requirements and provides excellent training opportunities. It was a no brainer.
I spent my first few months at HSE working through online tutorials to build a foundation in coding. My line manager gave me a structure and picked out video courses based on the technologies used in the department.
The structure suited me. I picked up both the theory and how to apply it.
As my knowledge developed, I began to take on pieces of work under the guidance of my line manager. I started to attend meetings daily and contribute my own work to live projects, I found this really satisfying.
Supportive and different
Since day one, everyone I've worked with has been supportive and friendly. I am grateful for the patience that they have shown me.   
In addition to the core learning of my apprenticeship, I also spent time learning about how the Health and Safety Executive works. I learnt about the different sectors and locations of the offices that they work from, I occasionally visit the one in York as part of an on-going project.
I was surprised by how relaxed the working environment is. I had expected everything to be very formal and for the workplace to be quite dull.
However, the atmosphere is very different. Together with the supportive attitude of my manager, settling in was easy and my time here has been enjoyable.
Looking ahead
Right now, I am learning as much as I possibly can and taking all the training opportunities that come my way.
Looking further ahead, I am going to apply for the Digital, Data and Technology Fast Stream programme; it seems like a natural progression from the Fast Track scheme and offers roles in different government departments, which interests me.
Fast Track apprentices qualify to apply for this scheme and I'm hoping that the experience that I have gained from working in the HSE will put me in a good position to get a place.
Apply, you won't regret it!  Applications are open until 4 April 2018 at noon.