Digital, data and technology teams across government will return to London's tech job fair Silicon Milkroundabout on 19 and 20 May.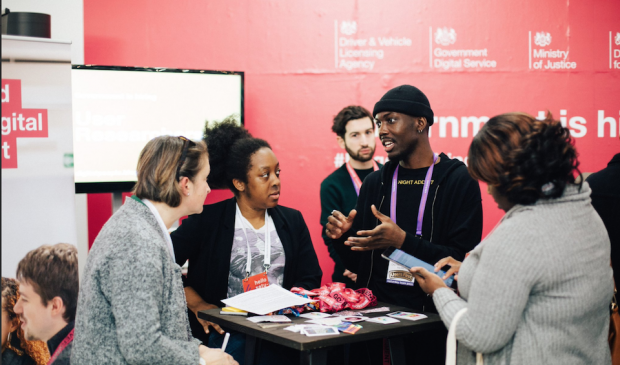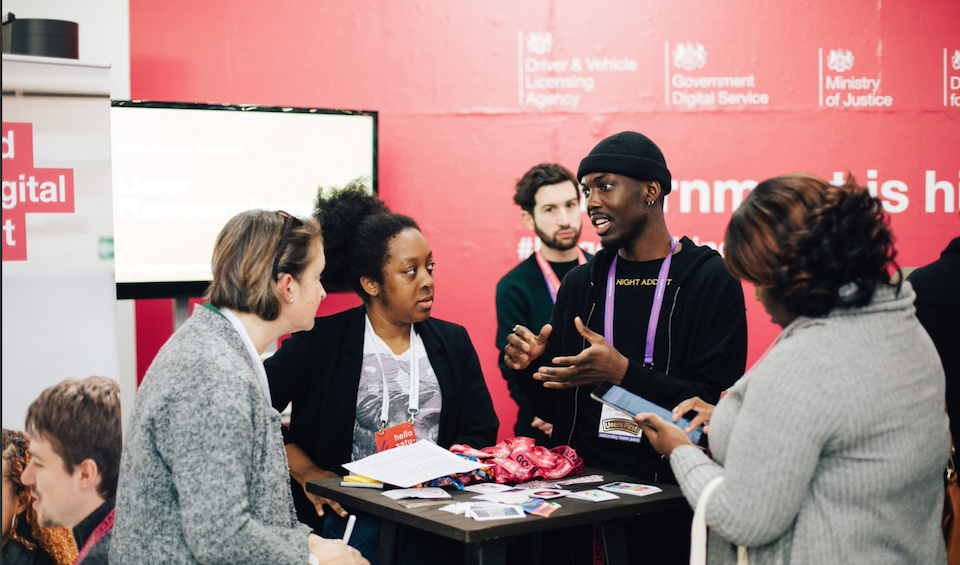 Come and chat with us if you're on the lookout for a meaningful career with a world leader in digital government. We've got a multitude of transformational projects and, every day, we solve problems that positively affect the lives of millions of people.
Tech specialists from all levels of experience and walks of life will be at hand to answer your questions and discuss many opportunities in the UK.
Our tech stack, our culture
Whether you are a developer, technical architect, delivery manager, work in user-centred design or data science, the potential to explore, take responsibilities and shape our society's future is bigger than ever.

Our multidisciplinary teams work in agile environments, use open source technologies and continuous delivery techniques in DevOps cultures. Our tech stack includes some or all of the following; Ruby, Python, Java, Go or Scala; but we're continuously looking to work with the best tech to build the best platforms.
We may be the right career choice if you value:
agile, small, autonomous teams

a diverse and inclusive place where you can be yourself

putting users first, always

testing the latest technologies, on a large scale

Impactful, meaningful projects

work-life balance and flexible working

nationwide communities, where you can share, learn and progress

visible

career pathways

and opportunities across departments
What our people say
Coming to the government to solve one of its big challenges is a significant experience and investment for the future. You'll have worked with a lot of autonomy on very well known systems that everyone uses and will use as a point of reference. Breandán Knowlton Technical Architect

At 'MoJ', we use skills such as penetration testing, incident response, cryptology, vulnerability research, and digital forensics to keep our systems and services secure. Part of our role is to break systems to find out how secure they really are, and how vulnerable they are to attacks. Greg Smith Security Engineer

I've learnt a lot at GDS, but perhaps one of the biggest lessons has been that, for me, feeling like my work has a positive impact on people, is fundamental to my work satisfaction. And, that working with talented people with a similar mindset is incredibly rewarding.
Amy Fox Delivery Manager

We all work with the user at the heart of what we do, but it's too important not to mention. Kaz Hufton Product Manager

At DWP Digital, we're determined to disrupt the status quo of how we design and develop digital services. We're setting the bar high by implementing agile at scale across product delivery. The emphasis is on 'building the right thing' rather than 'building the thing right.
Matt Johnson Head of Software Engineering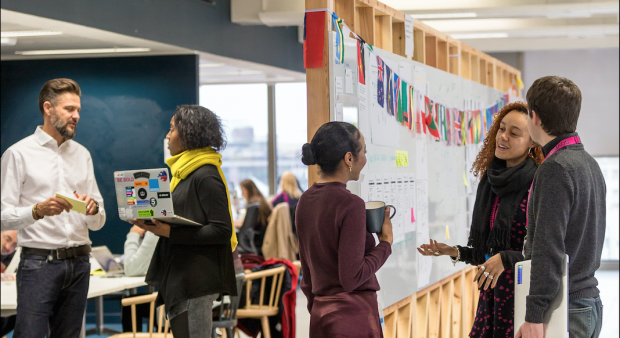 Building for tomorrow
DWP Digital is revolutionising the public services provided by the UK's largest government department. Dealing with 22 million customers at all stages of their lives and processing over £173 billion of payments each year we have an extraordinary social purpose, and one of Europe's biggest technology estates.
GDS is making public services simpler, clearer and faster to use. Home of GOV.UK, it also creates shared digital platforms and tools that can be used across government to facilitate transformation, through programmes like Government as a Platform.

The MoJ Digital & Technology team is building and running groundbreaking services to improve access to justice for the millions of people who interact with the system every year, including through courts, tribunals, prisons and the probation service.

At the Home Office, our Digital solutions help provide better services like renewing a passport or getting permission to visit the UK. We also build systems that provide our teams with access to the data they need to keep the country safe.

Read more about our reputation around the world.

Meet Government Digital Service (GDS), Department for Work and Pensions (DWP), Ministry of Justice (MoJ), Home Office (HO), Department for International Trade (DiT), HM Revenue and Customs (HMRC) and more departments on stand 106/107.
Follow @digicareersgov for more job opportunities and career stories
#UKgovishiring #SMRmay18