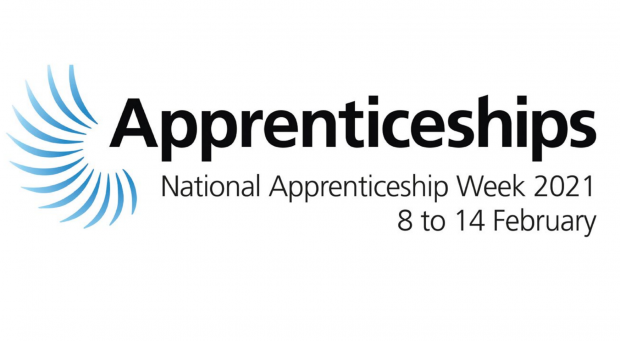 As National Apprenticeship Week arrives in 2021 it is a wonderful privilege to be able to talk about the great work that apprentices do for our government departments and wider businesses across the UK.
I have been involved in National Apprenticeship Week since it began in 2007 when I was a teacher: Head of IT and Business in a large secondary school in Devon. During National Apprenticeship Week I would take my students to the local Further Education college, where they took part in fantastic events enabling them to learn more about the different types of apprenticeships on offer.
Since 2007 apprenticeships have developed considerably and in 2012 Doug Richard, from Dragon's Den fame, published the Richard Review of Apprenticeships. Recommendations from the report led to a reform of Apprenticeships in the UK. Focusing on the outcome of an Apprenticeship and linking to the needs of the changing economy. In addition, ensuring that every apprenticeship delivers high quality training and the qualifications and skills that employers need.
In 2013 Apprenticeship Trailblazers were launched to create an even more rigorous link between apprenticeship standards and employer needs. Today we have a wealth of Apprenticeship Standards covering so many roles across government and business. In the Digital, Data and Technology (DDAT) profession, we are attracting exceptional candidates who are coming from all stages of their career, including senior leaders wishing to study MBAs to college leavers starting their career as trainee software developers.
The apprenticeship model can help departments to fill difficult-to-recruit roles, growing internal and external talent. Apprenticeships should very much be part of departments' succession planning in order to identify roles that would work well as apprenticeships. Working with managers to create exciting and stretching placements is also an important part of offering apprenticeships.
Our DDAT apprentice line managers really see the value of their experience and expertise as they share their knowledge, and it is very much a two-way process where managers learn so much from their apprentice such as fresh thinking, and innovative approaches that have had direct and positive impact across teams.
Take some time this week to speak to an apprentice in your organisation to see and recognise the amazing work that they are doing. Speak to your managers and find out how rewarding it is to manage an apprentice and maybe even think about doing an apprenticeship yourself.