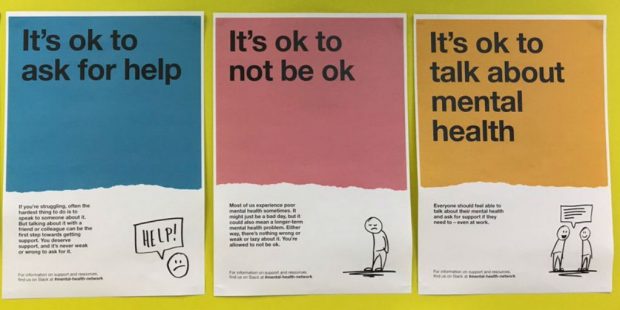 With the rapid transformation of services in the last 12 weeks, digital developments departments thought would have taken years, in fact, have taken a matter of months. Not only this, but ensuring we take care of our own and our colleagues' digital wellbeing, is now front and centre. 
I recently heard about two examples: first, a new digital wellbeing workstrand established by the Parliamentary Digital Service helped facilitate a virtual Parliament and led to proactive tech outreach to Members of Parliament and peers; and second, new approaches by the Department for Work and Pensions have put the digital wellbeing of their staff front and centre in handling 3 million more universal credit claims, while also creating new and dynamic services for some of the most vulnerable citizens, acting as a safety net for society.
Digital wellbeing has increasing currency across a range of policy and research areas (online safety, responsible tech, online gambling, ethical tech and AI, data and privacy). Importantly, it plays into how we design services and what standards we set.
It's emerging as a distinct component of wellbeing, and will come to be considered as important as mental, physical, and financial wellbeing – especially when barriers to technology are less pervasive. It's the conscious use of technology enabling individuals and communities to realise their potential.  In other words, it's about your digital citizenship.
As Senior Wellbeing Champion at the Government Digital Service (GDS), I brought departments together in March to co-create a new cross-government framework for digital wellbeing, based on Georgie Powell's (Sentient Digital ) four C's model: 
control - when we use technology and whether it is on our terms

content - what we consume and contribute online 

connection - how and where we access technology, the personal financial cost, and the opportunity cost

care - the net impact of technology habits on our own social, mental and physical wellbeing and that of others
We discussed the individual responsibility towards digital wellbeing, and the collective government and industry responsibilities. There's no better example of government care than spinning up a new Shielded Vulnerable People service, to get food supplies and basic care needs to clinically vulnerable people.  
Alongside supporting external users, there's been clear demand for a cross-government digital wellbeing community, focusing on civil servants as users.  
The Civil Service has done well to understand how colleagues are coping with remote working through surveys and engagement exercises; however, the support and guidance in place is patchy. There is no 'go-to' central resource on remote working and there are many examples of civil servants 'digitally drowning', feeling exhausted with 'Zoom fatigue,' and being left feeling excluded in virtual meetings. 
The cross-government digital wellbeing group, which is now regularly attended by 16 departments, has provided a fantastic opportunity to share best practice and learning across government. It's been an ideal forum to consider what more can be done to put in place digital wellbeing support, advice and guidance, in collaboration with Civil Service HR, Civil Service Employee Policy, and Organisation Design and Development.
We've heard departments going the extra mile to put in place digital wellbeing and mental health care, such as access to online communities for people who are stressed, anxious or feeling low, and new out-of-hours services. We've shared lots of best practice, such as working from home wellbeing toolkits across departments, a new free GDS Academy online meeting facilitator course, and more use of online accessibility and collaboration tools.  
We've started to track new digital wellbeing pilot programmes to understand the impact of different technologies on our physiology, helping us be more effective. Finally, we're reviewing remote working guidance to understand where there are areas of similarity across government, to support a better understanding of the work that departments are doing in the field of digital wellbeing.
Every month we explore a valuable topic, and learn so much. 
I'm keen that we find a regular way of sharing what we're discussing with you, not only so that we grow our community, but also that we lead the way in supporting the digital transformation of the Civil Service, in putting digital wellbeing front and centre. 
Let me know if you have any thoughts, as I would love to hear from you. You can also contact the co-lead for this group, Abby Peel, if you want to get involved.