Applications for the Digital, Data and Technology (DDaT) Fast Stream are open until 26 October. The scheme prepares participants to tackle real world problems on a large scale.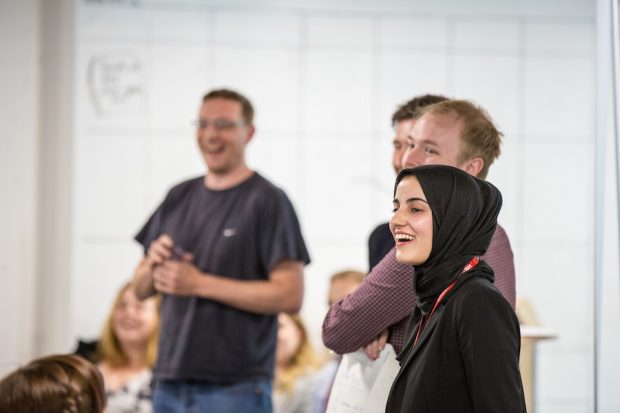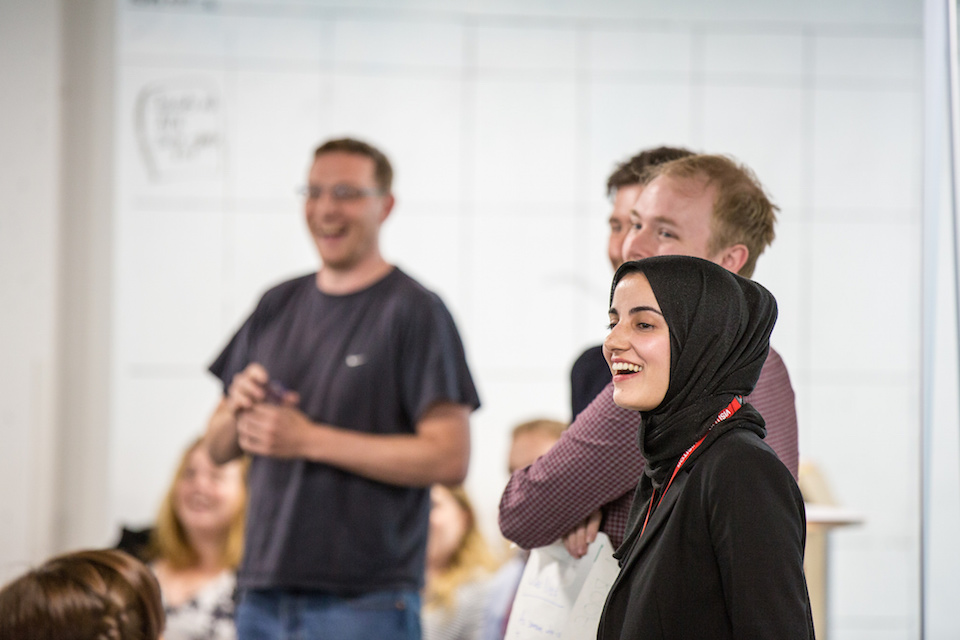 A group of Fast Streamers recently held a conference and networking day on the theme of smart cities.
The DDaT Fast Stream is the Civil Service's accelerated development programme. Earlier this month the scheme jumped to second place in the Times Top 100 Graduate Employers. Over four years, it exposes participants to a range of varied and demanding roles across departments and around the country. Using buddies, formal training and on the job learning, it cultivates the next generation of Civil Service leaders. Those leaders can help exploit the latest advances in digital, data and technology to improve the lives of citizens.
A great feature of the DDaT Fast Stream is the high degree of autonomy and trust you get from early on. A recent example of this freedom was the opportunity to plan, organise and deliver a day-long conference on the subject of smart cities.
The event offered a fantastic opportunity for Fast Streamers to couple digital, data and technology solutions with complex real-world problems.
What is a smart city?
Improving city life offers challenges and opportunities for policy makers. As technology advances, revolutionary new solutions become available. Such developments have generated enormous excitement among commentators and this has led to the term 'smart cities' being applied to transformed urban areas.
If you've ever been stuck in roadworks, been affected by air pollution or struggled to find somewhere to live, you'll understand the challenges of city life. UN data suggests city dwellers made up around 34% of the global population in 1960 and will make up 67% as soon as 2020. To ensure urban living doesn't become unbearable, societies will need to adapt.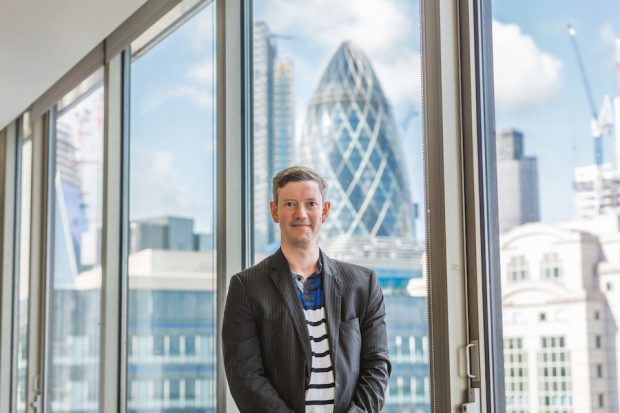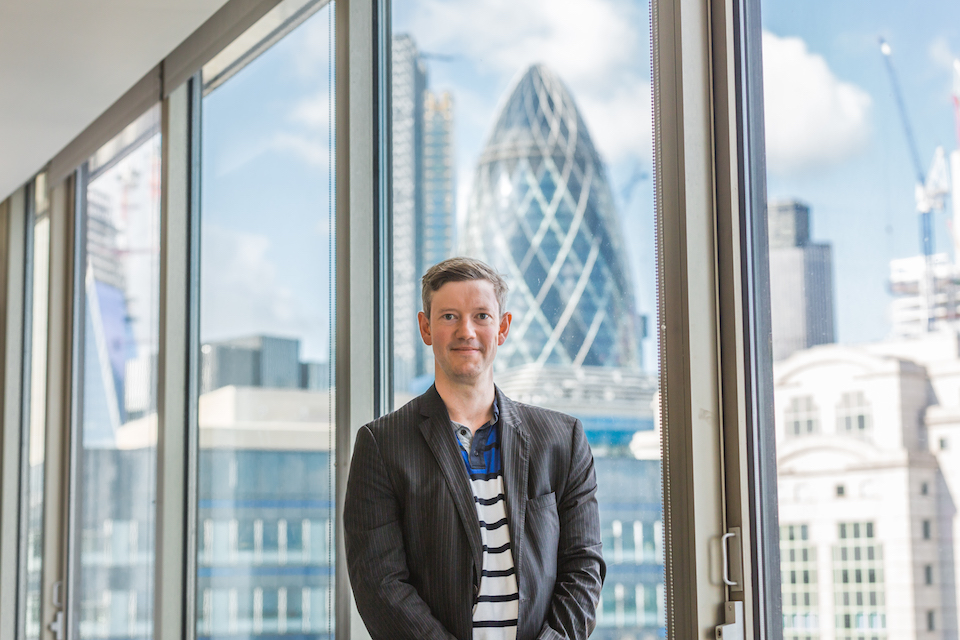 Martin Fletcher, 4th year DDaT Fast Streamer in the offices of the Government Digital Service
Exploring the future with the experts
We wanted to have a broad range of contributors at our event. Working through existing networks, we gathered experts from central and local government, academia and the private sector, to present to us and take part in interactive activities.
A panel discussion involving Dr Larissa Suziki from UCL /Greater London Authority, Dr Mike Pitts from Innovate UK and Julie Alexander from Siemens, shared thoughts and debated issues around smart cities. Matt Evans of SmarterUK then joined us to provide further insight.
We ran a hackathon where delegates designed a solution to a smart city problem, exploring the broader concepts from the morning session. This prompted some innovative and creative thinking. The judges loved the smart bench idea the best, a way of providing information and support to citizens, particularly those affected by homelessness, through smart street furniture. All the ideas were thought-provoking!
We had two brilliant final speakers. Chris Reeves gave us the view from CISCO, explaining their contribution to the exciting Cityverve project. Andrew Collinge from the Greater London Authority outlined their pioneering use of data to improve outcomes for the Authority and ultimately citizens.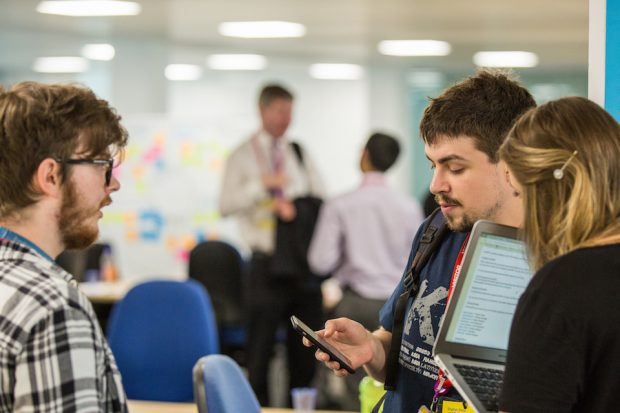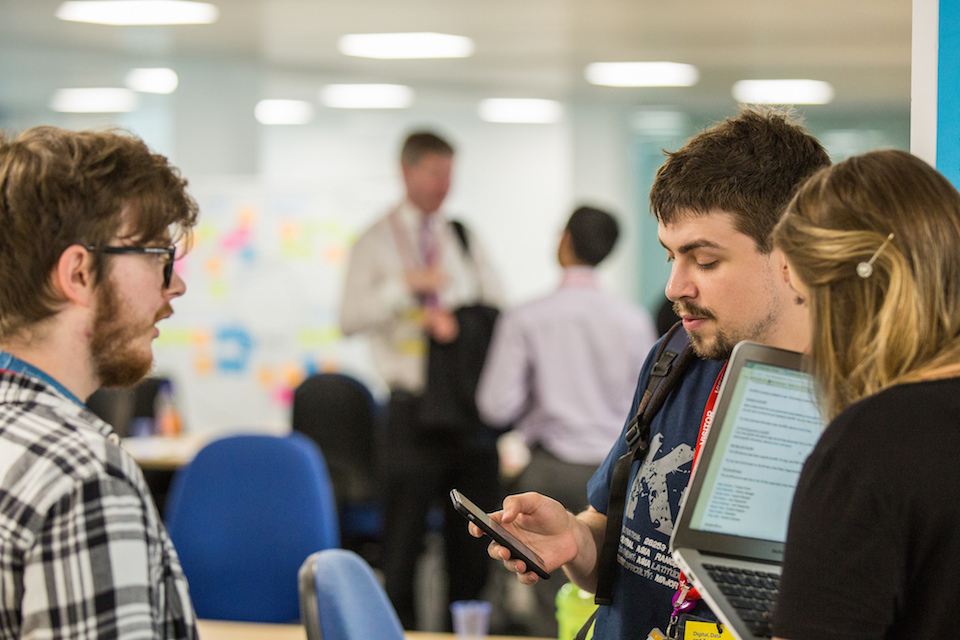 The rewards
Speakers of such quality and insight are hard to find and we thank them all for taking the time to take part. Building our understanding of the immediate challenges and issues for policy makers, as well as emerging developments on the horizon broadened our understanding of a complex area. If Fast Streamers are to learn and lead, this wider, practical awareness is critical.
The Fast Stream's focus on the broader context sets it apart from other schemes, which often focus on shorter term outcomes.
We learnt a lot from organising the event. Planning venues, speakers, interactive activities and refreshments and determining the topics you want to cover. It's also rewarding to receive positive feedback from your colleagues - 72% rated the event as excellent or very good.
If exploring the future today, while discussing issues crucial to transforming the lives of citizens appeals, the DDAT Fast Stream may be the destination for you. Apply now!

Martin Fletcher is a 4th year DDaT Fast Streamer at the Department for International Trade
Don't forget to sign up to Digital People for regular news and updates.