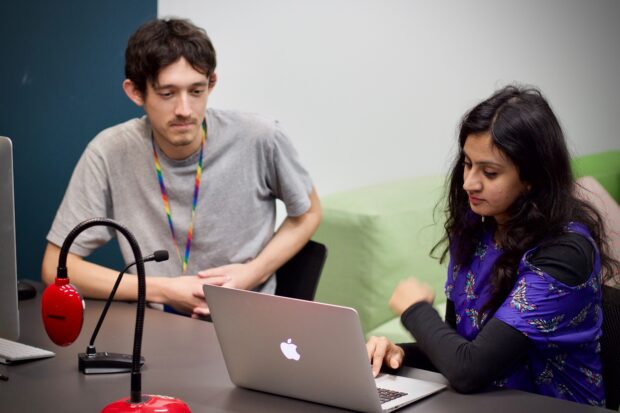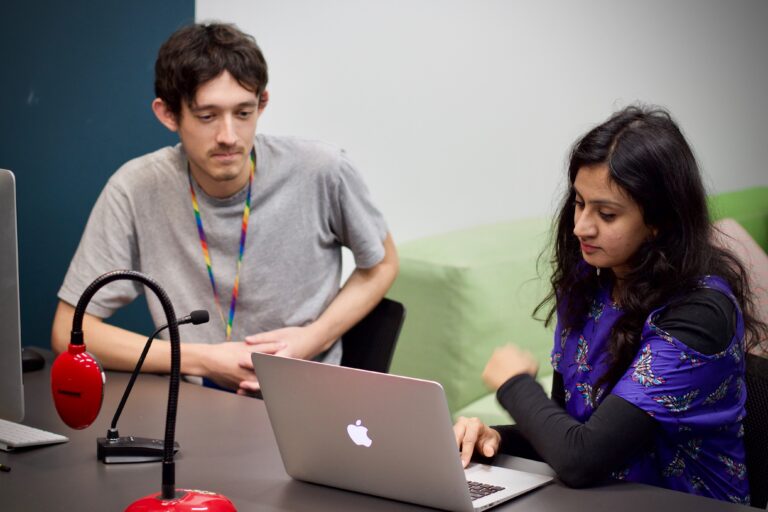 In 2017 we published the Digital, Data and Technology (DDaT) Profession Capability Framework, designed to help improve consistency across DDaT job roles in government. (Read about the creation of the DDaT Capability Framework). It sets out a common language to describe roles and defines the skills needed for each. It facilitates government transformation as well as personal development for DDaT professionals.
The DDaT Capability Framework has helped us do things like create and grow cross-government communities of DDaT professionals, map out career paths and identify skill gaps and develop the training we offer through the GDS Academy.
All of this has been important in growing government DDaT capability. However, the content and presentation of the role and skill descriptions in the Capability Framework haven't been updated since they first went live. 
Our user research last year showed that the Capability Framework was challenging to use – with a long wayfinding page, lots of subpages and information that wasn't necessarily as clear as it could be. 
We decided to review the Framework, so we could understand the problems and plan ways to address them.
Identifying user needs
We had previously carried out research to better understand how people were using the Framework, and for what purposes. Our product manager, Gareth Llewellyn, prioritised the following user needs to inform this work:
as a potential applicant for a DDaT job, I need to understand what the job requires, so that I know whether it's worth applying

as a DDaT professional, I need to know what career opportunities are open to me, so that I can make plans for how to progress

as a DDaT professional, I need to understand what's required from more senior roles in my profession, so that I know what I need to do to improve my skills and potentially get promoted

as a head of community/vacancy holder, I need a job description detailing the right skills, so that we recruit people with the skills we need
We were also aware of some usability issues with the Framework, that we'd identified during previous testing.
Understanding usability issues
We know that users struggle to find the skills they need to improve in order to progress in their careers. 
This is because the Capability Framework is comprised of a large number of pages. It covers a total of 26 roles, which are spread across 460 pages. This means users may need to look at 17 pages to get all the information on just one job role.
Our users don't necessarily know what level they are working at and don't understand the skill levels. We lists these as 'awareness', 'working', 'practitioner' and 'expert'.
 The long list of wayfinding page content links causes confusion.
Analysing the content
Our senior content designer, Jane Van de Ban, undertook further analysis to get a better understanding of the content challenges facing our users. 
She concluded that the content structure was too complex, using 4 different templates to present the information. This made navigation challenging: it was difficult to get back to the wayfinding page from subpages. 
Jane also found that content was duplicated across pages and that it wasn't clear how this content related to published job descriptions and the Civil Service Success Profiles. 
The overall conclusion was that the content in general could be improved – it was written by consultants and published at speed and reflected its provenance.
What the data told us
To understand the quantitative context, we took a look at the website analytics. They told us:
in 2018, around 130,000 visits to GOV.UK included the DDaT Capability Framework

85% of page views were made using desktop computers

Google drove the majority of page views

the majority of referrers were government communication channels

there was a high bounce rate on many of these pages
We hypothesised that the content is mainly used by civil servants accessing it from their computers at work. And the data backed up the user findings that the content is challenging and needed to be improved.
Our solution
With a wealth of research and a clear understanding of the problems facing us, Jane developed 2 prototypes: these piloted new ways to present the information. 
We carried out moderated usability tests, so we could observe how users interacted with and responded to the new prototypes. We involved a range of different users – civil servants working in DDaT Profession roles, civil servants outside the profession and people working in similar roles outside government. 
We made iterations based on what we learned, and then tested the prototype again with our users. We now have a design that meets user needs more effectively and efficiently, which we will be rolling out over the coming months.
Improvements include a shorter wayfinding page, fewer pages to navigate through (we're aiming to reduce the collection to a tenth of its current size) and better navigation to related content.
New roles
While we're improving the presentation of the Capability Framework, we're also working to ensure it stays relevant and reflects the DDaT workforce in government. Soon we'll be adding new roles, including ones responsible for cyber security. We'll also be extending the architecture job family to include business architect, solution architect and enterprise architect. 
We are also refreshing some existing roles, including: the design role family, the software developer role (defining Front End developer as a speciality), and updating the Business Analyst role.
What next?
Since we published the DDaT Capability Framework, it has helped standardise DDaT roles across government and it has also informed our strategies for how we plan to build future capability and develop the GDS Academy curriculum, including our emerging talent programmes. We're also using it to help inform diversity, retention and recruitment programmes. 
All of these are hugely important in growing and improving the government DDaT Profession. 
We'll continue to make sure the Capability Framework reflects the roles and skills we need in government, but also that it's accessible, usable and useful. 
To find out more, contact ddatprofession@digital.cabinet-office.gov.uk, or follow us @DigiCareersGov.