How the cross government community is developing a career path for their technical architects.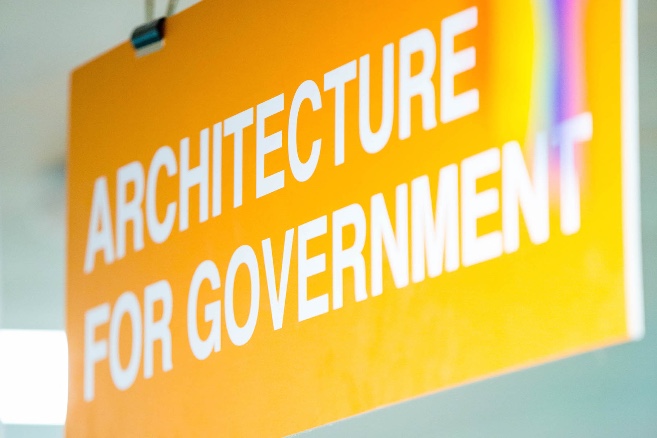 At the end of 2016 a group representing technical architecture from across government worked together to try and define what a technical architect is and what roles and skills they have in modern software delivery organisations.
What technical architects do
Technical architects play a critical part in transforming government. They provide technical leadership, create technical solutions and define strategy to achieve high quality services.
But we wanted a clearer understanding of what we expect from our technical leaders and a better sense of the common ground that our technical design processes share.
The work was part of a wider effort to build a common career framework for specialist roles identified in the Digital, Data and Technology profession across government.
Sharing a consistent approach to describe technical architecture in government undoubtedly helps departments attract, develop and retain the right talent, especially when it comes to specialisms that are in high demand and low supply.
It enables specialists to move easily between different parts of government; it improves their career visibility; it makes it possible to understand what previous experience a candidate might have had based on their job title as well as the kind of duties they might be expected to take on.
Building the career framework
The Technical Architecture working group met regularly over six weeks. The working group was broad but the core contributors were drawn from DWP, Home Office, HMRC, Ministry of Defence, Ministry of Justice, Scottish Government and Government Digital Service (GDS). The work was facilitated by the Digital, Data and Technology Profession team.
The group focused on the common expectations we had of people in technical architecture roles across government. We also aimed to be aspirational, trying to push the definitions to reflect what the ideal would be, rather than the current status quo.
We have tried to create a core platform on which all the other variations of technical architecture might be built: domain architects, enterprise architects, solution architects and so on.
Outcome
A community version of the framework is available now. This allows the community of practice across government to access and work with it in their own environments and provide feedback on what is and isn't working.
At GDS we are now taking steps to try and apply the framework to our current technical architecture group.
We'll be publishing any additions we need to make to the definition and illustrate how we have expanded on the basic framework. We hope to see if other parts of government share the same roles we are trying to define.
We'll also be describing in more detail the process of building this framework on our Technology blog.
The description has been created with the needs of the Civil Service in mind but it will also be interesting to hear the opinion of those in other domains to see whether it is useful to them in trying to clarify the role of a technical architect.
Robert Rees is head of the cross government Technical Architecture Community. 
Here's how to join the conversation. For more info about the Digital, Data and Technology Profession team visit our page or email us.