The Digital, Data and Technology (DDaT) Fast Stream gives you the opportunity to work in some of the most exciting and innovative parts of government. 
Since it started running 5 years ago, there are now 150 DDaT Fast Stream graduates working across the Civil Service, including as delivery managers, user researchers and many other roles. 
It is the newest course out of the 15 different schemes to apply for on the Civil Service Fast Stream. 
Successful applicants have different ages, experience and levels of technical knowledge. In this blog post you can read 2 different perspectives on the scheme. Both Fast Streamers are in their third year and work at the Department for Environment, Food and Rural Affairs (Defra), but one joined after nearly 30 years in the Civil Service and one joined straight from university.
Vanessa Sexton, Enterprise Architect
I joined the Fast Stream after 29 years in the Civil Service. Over that time I enjoyed a fantastic career in different departments and varying roles. My past jobs included being a Lean Practitioner, Private Office Aid and Live Support Manager.
I applied to the DDaT Fast Stream in 2016 as I wanted a fresh challenge and to develop new skills working in digital. It offered an exciting opportunity to learn in a specialised discipline, and the scheme has definitely delivered on my expectations.
The DDaT Fast Stream builds your confidence and self-awareness, develops your understanding of technology and digital, expands your professional networks and enhances your leadership capabilities.
The postings are varied, interesting and challenging. I worked at the Department for Work and Pensions on high profile citizen facing services like Universal Credit and Check your State Pension. I also worked at the Ministry of Justice on transforming technology for staff and in buildings to increase efficiency and enable smarter working. Some placements may not meet your expectations and are likely to test your resolve, however, you'll be empowered to create opportunities for yourself so that you make the most of each one.   
The scheme gives you a foundation in digital, data and technology knowledge. This helps you identify your niche and aspirations. Depending on postings and departmental policies, you receive core learning and training, corporate challenges and limited specialist training. 
The varied postings instilled my self-confidence that I can work in unfamiliar environments and in new departments. My confidence grew by having experience in different disciplines and being an 'expert' and 'go to' person in many of them. 
Whatever your background or experience, the DDaT Fast Stream has something for everyone; just keep a positive mind-set and you'll be ready for anything!
Jenny Bradley – Applications Architect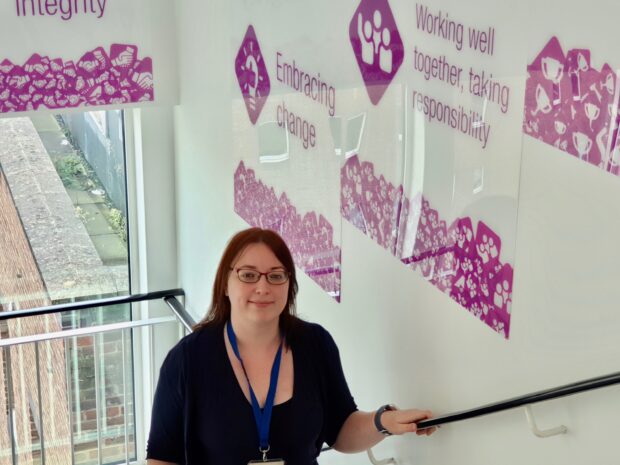 I joined the DDaT Fast Stream straight out of university, searching to define how I could best make a difference. The DDaT Fast Stream was the chance to give real and immediate value. Alongside the promise of developing new skills and facing unknown and exciting challenges.
I remember being daunted by my first posting title of "Cyber Security Analyst". I soon found my feet, and I loved being able to learn so much about so many interesting areas. This is indicative of a fantastic aspect of the scheme: you learn on the job and push your boundaries in a setting where your actions really make a difference. 
In your first and second year, you have 4 six-month placements. After those, you have 2 12-month placements. This gives a combination of breadth and depth. Over the 4 years there is exposure to a range of experiences and development opportunities that is hard to find on other schemes. I'd never have thought I'd be developing an online service, managing contractors and chairing high-level working groups 6 months after leaving university! 
Certain departments or environments, such as a largely male-dominated secondment in a tech company, can feel intimidating. But diversity is a strength, as you bring your own skills, new perspectives and energy. I have learned so much from these roles and working with these talented and experienced people. Combining our skills results in a transforming force which enables a different perspective alongside the drive to improve and bring positive change.
One of the strengths of the DDaT Fast Stream is that it develops your confidence and lets you push yourself to become the best version of what you're capable of. It presents the unique opportunity of the excitement of developing skills on the go, being a part of something bigger than yourself and working to deliver real value to people and government.
 Applications for the DDaT Fast Stream are now open and close on 24 October. Find out more and register.