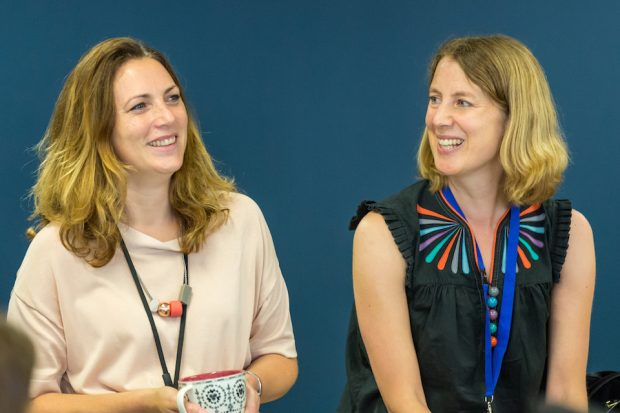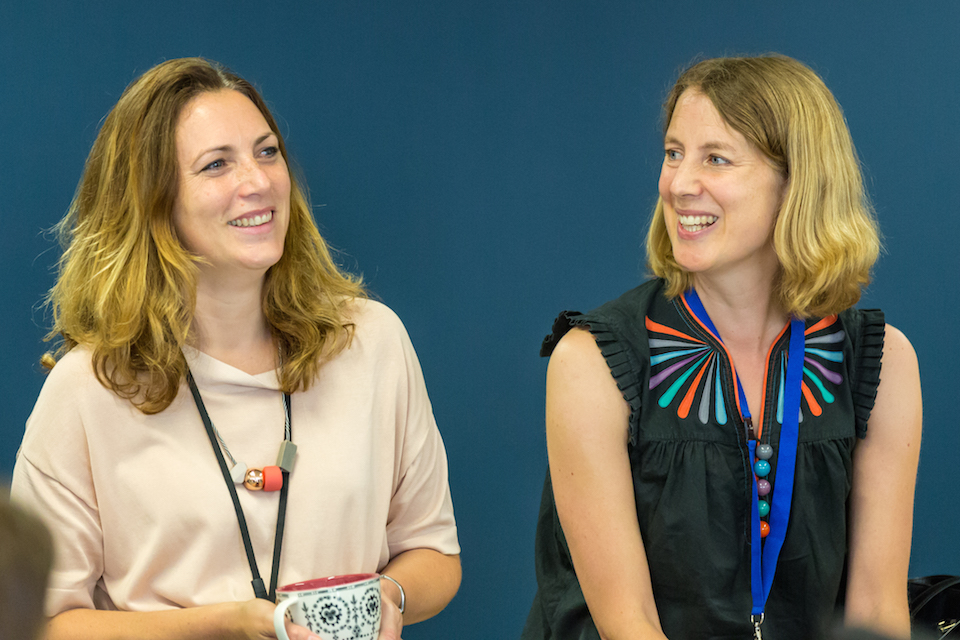 Emily Ackroyd and Hazel Hobbs share the role of Director for Strategy and Engagement at GDS. Six months in, the two describe the benefits of flexible working and what it's like to operate 'as one'.
What inspired you to join GDS?
We are both policy professionals by background. We've worked in a range of high-profile policy, private office, No. 10 and delivery jobs, including running job centres and benefits offices.
GDS
works with departments to improve the lives of every citizen in the UK. So for both of us, the opportunity to help join up strategy and delivery across government was the motivating factor to join.
We also believe that every policy maker will need to understand how to design and deliver digital services. It will be a vital skill in the future Civil Service and at GDS we feel we're in the best place to learn.
Plus, government is a unique place to work for the range and scale of topics you encounter, including the central political challenges of the day.
This parliament, we face Brexit which, as
Sir Jeremy has said before,
is "probably the biggest and most complex challenge the Civil Service has faced in our peacetime history."
You are the first senior job-share partnership at GDS – how does it work?
After being recruited while on maternity leave and eager to make life more balanced, Emily asked if it would be possible to make the role a job share. The job was then advertised across the Civil Service. Hazel applied, was successful and joined two months later at the end of January.
This is when the fun started. We put a lot of time and energy in up front to make the job share work, for us, our teams and colleagues across GDS.
It helped that we knew each other before. We'd actually met as fast-streamers 18 years ago and worked together briefly in 2001 in private office. We share the same values and our instincts are aligned.
We each work a 3-day week. On Wednesdays, we're both in the office to attend the weekly management team meeting and share planning tasks. We aim to operate 'as one' and share all aspects of the job, although we do divide up direct people management. No-one wants two line managers!
Our role is a busy one because we have a varied portfolio of projects. We regularly meet with internal and external stakeholders to improve and refine how GDS works with departments.
Being able to work in a flexible way has been fantastic for us. We are able to balance our various work responsibilities with our family lives and this is is something we truly appreciate. We're motivated and go the extra mile as a result.
Job-sharing is something which benefits the organisation, as well as the individual. We believe that two heads are better than one. Two people with two sets of skills and experiences, bring more to the table when it comes to tackling a particular challenge.
Having said that, job sharing doesn't suit everyone and doing it well requires give and take. You need to be open to compromise and accept responsibility for each other's decisions.
As you might expect – the IT support at GDS is great. It's enabled flexible working to be as efficient as possible. When we're out of the office, we can video conference and rely on collaborative technologies like Google Hangouts.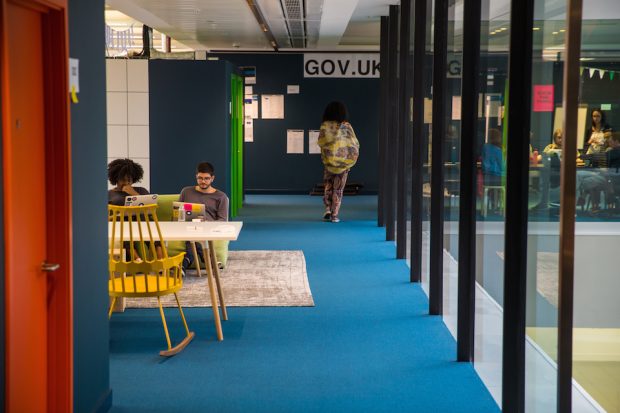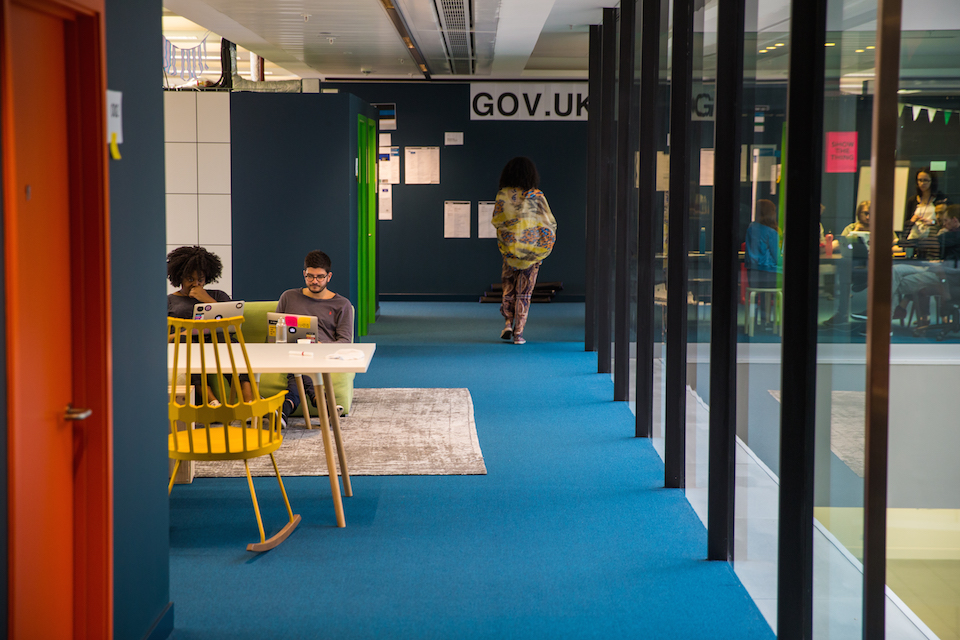 What about other flexible working opportunities in GDS?
GDS is a creative, collaborative and brilliant place to work.
We've worked in government for twenty years. What we've observed is that people join government because they want to make a difference. They care about what they do. So creating an environment where everyone can do their best work and thrive is crucial. It's something that everyone cares about at GDS. It's personally important to us, it's a priority of the wider senior team and critical to the success of the organisation.
We therefore support a range of working patterns. What a person achieves and the contribution they make is much more relevant than how many hours they spend in the office.
All jobs in the Civil Service are advertised with options for flexible working patterns including job sharing, full time and part-time. There is a strong Cabinet Office network led by Fiona Hoban and Sophie Chapman which champions good practices.
What have you learnt at GDS?
Before we joined GDS, we worked in departments where you control many of the levers for delivery. For example, at the Department of Work and Pensions (DWP), different teams are responsible for developing policy and others for delivering services.
GDS is a unit within the Cabinet Office, and working at the centre of government presents a different challenge. There's an art to using soft power, strategic insight and consensus building to achieve better outcomes and, at the same time, work across departmental boundaries. It isn't always easy, but when we get it right it is extremely rewarding.
GDS does important work and whether you're considering a short term secondment or the next step in your career we offer exciting opportunities.
What advice would you give to someone who wants to work at GDS?
We are looking for skilled communication, economic, policy-making, stakeholder and delivery management professionals as well as the digital, data and technology experts we are famous for.
People at GDS work in multidisciplinary teams so we value different professional backgrounds and experiences. Kevin Cunnington is Cabinet Office Race Champion and, as you would expect, he is passionate about diversity and inclusion. Under his leadership, the management team places even more emphasis on recruiting and developing talent from the widest range of backgrounds and skills.
If you'd like to know more about working at GDS, visit our career page. For all digital, data and technology jobs in government follow @DigiCareersGov