Annette Henley is Lead Engineer at the Home Office and a winner of the Rising Star awards 2017. She shares the highlights of her career as a woman in 'tech' from rolling out wifi across the world to transforming emergency services communications
What is your role at Home Office?
I work on the Emergency Services Mobile Communications Programme. I'm the technical lead for the development of airborne mobile communications services as part of the roll out of the Emergency Services Network (ESN) and the development of the technical fit of ESN for emergency services aircraft.
What makes your job meaningful and exciting?
I'm enthusiastic about mobile communications and the positive benefits it has on our lives. I love being able to understand the connectedness of all enterprises and how much that depends on strong, effective communications solutions. I also love working on projects for the emergency services and I have a huge interest in aviation. The impact that police, coast guard aircraft and air ambulances have on saving lives makes the effort required worth it.
What is your background?
I always wanted to be an engineer. After my electrical and electronic engineering studies, I joined the graduate trainee engineer programme at the Radiocommunications Agency, then part of DTI (now BEIS).
The Agency managed the radio spectrum, taking engineering leadership of the whole radio communications sector and leading on the mobile revolution.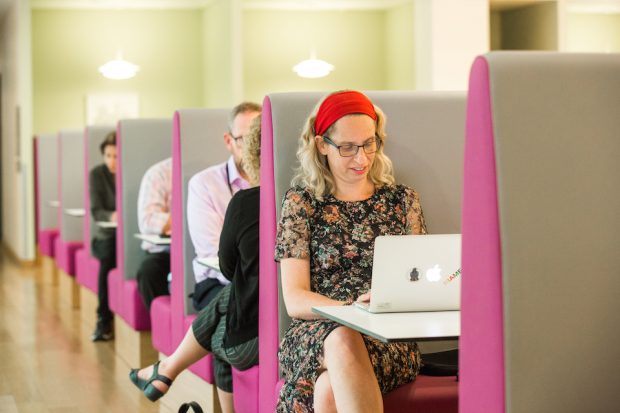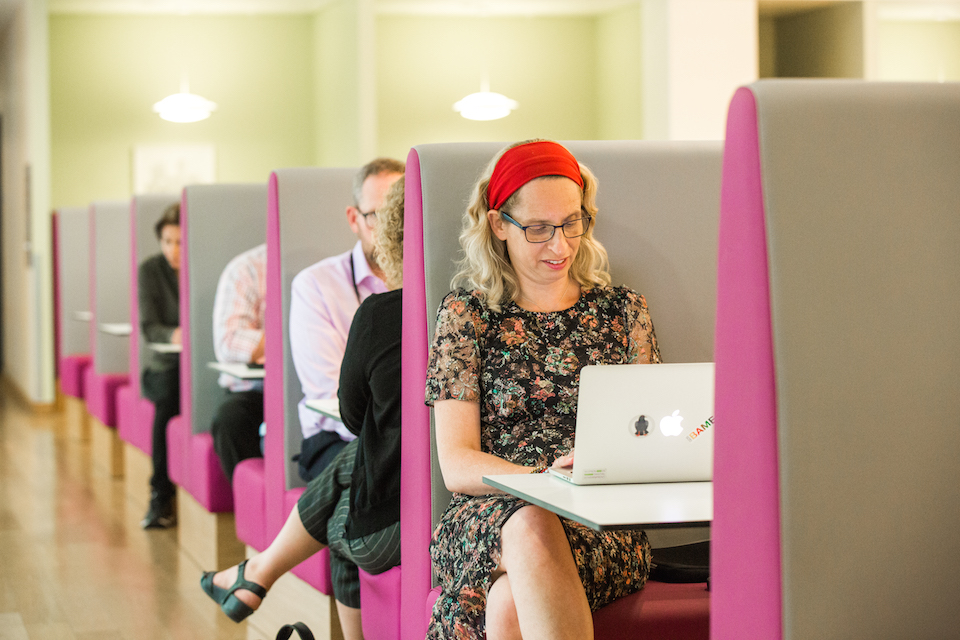 What's the most exciting memory of your early career in government?
Early in 1992, as a young technical leader of the business private communications unit, I was sent to a meeting about a new technology breakthrough that would enable simple wireless networking of personal computers. I realised this was a huge step forward that government should support. That turned into a project that I worked on for the following 12 years and resulted in the rollout of WiFi across the world.
What made you stay in government?
I wake up each morning wanting to go to work.
What other activities are you involved with at the Home Office?
Following a period of ill health 5 years ago I have become very involved in support for staff with mental health and other disabilities and in raising awareness of mental illness. I'm Chair of the Home Office London Mental Health buddy group, a founder member of Break the Stigma. I am also a Mental Health First Aider.
On a day to day basis I provide informal support to individual staff members and I regularly speak to staff groups about a range of topics including mental health awareness and education, and mindfulness. Introducing Big White Wall as a staff support across the Home Office was my original idea.

What piece of advice would you give someone who wants to start a technical career in government?
Look for opportunities and pursue them. Accept all training offered. Play to your strengths and follow your interests. Government has a wide range of responsibilities. Typically, something is always changing and there's always a new opportunity to develop something big and new.
What do you think should be done to improve opportunities for women in digital, data or technology roles?
We should be encouraging more new women entrants across the Civil Service to train in a range of digital skills. I was fortunate to benefit from a range of initiatives throughout my life.
I have recently gained a place on the Positive Action Pathway scheme. That is a year long programme designed to help staff from a range of diversity communities to develop and progress within the Civil Service.
We should be doing more of this, at all stages of a civil service career.
Do you have a hidden talent?
I started to learn to draw and paint about 5 years ago at CityLit. I always thought of myself as not being artistic. Turns out I am not at all bad at it. I had a show of my drawings last term.
Follow @digicareersgov or visit Civil Service jobs to find out about digital, data and tech careers across government
Government Digital Service sponsors the Public Sector category of WeAreTheCity's Rising Star awards to be held on 12 July 2017 in London.