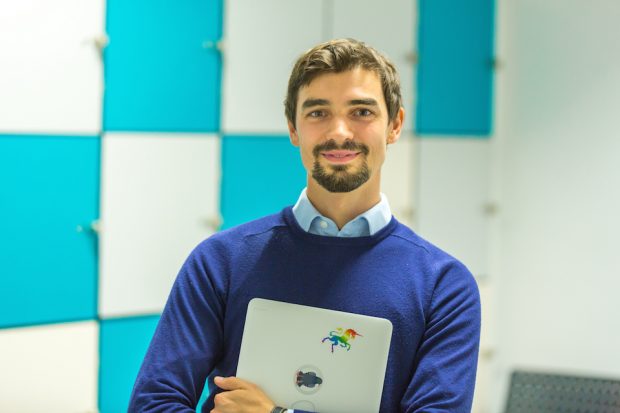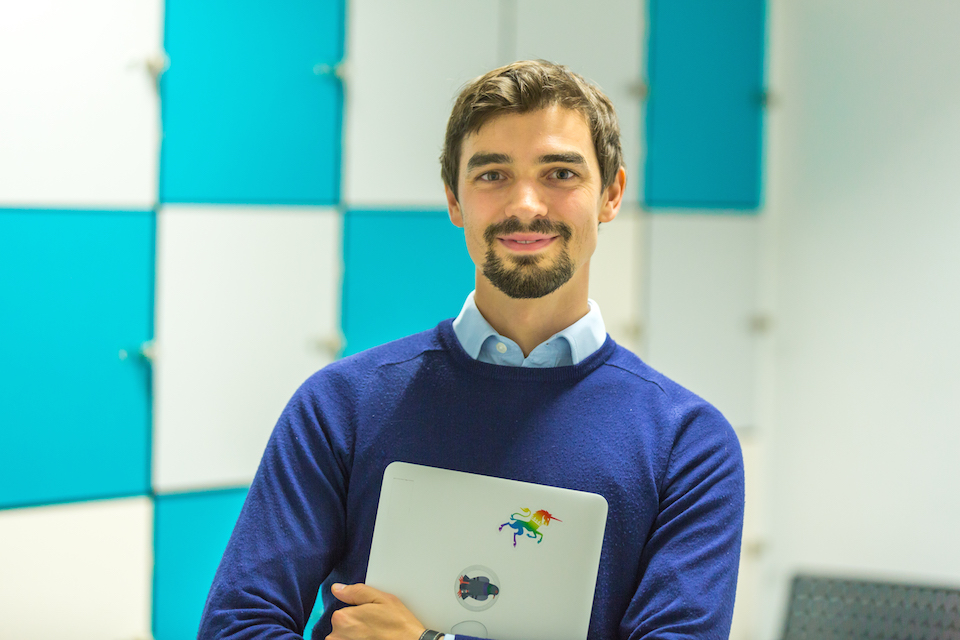 Dr Matthew Dray is a Data Scientist at the Department for Education (DfE). He talks about good data in government and getting hooked on data science after taking part in the Data Science Accelerator.
What is your role at DfE?
I'm the lead data scientist for Attainment, Curriculum and Qualifications Analysis. I'm responsible for applying data science techniques to data on pupil and school performance, while supporting colleagues with business as usual activities to provide evidence for the development and delivery of education policies. I also co-organise weekly Coffee & Coding sessions for analysts in the department to learn from each other about coding.
What did you do before?
I've been working in the Civil Service for about three years. The first two were in the
Department for Environment, Food and Rural Affairs
(Defra), where I worked as an Assistant Statistician in the
Rural Communities Policy Unit
and then
Plant Health Evidence and Analysis
. I did a PhD in ecology before joining the Civil Service and before that an undergraduate degree in biology and a masters degree in entomology. Yes, this means my name is 'Dr Dray', but no, I haven't yet filed a cease and desist against my rapping namesake.
What projects are you excited about right now?
The department has taken a keen interest in automation and reproducibility of its publications following the work of Government Digital Service's colleagues on
Reproducible Analytical Pipelines
. We can cut down on mistakes and speed up the process of production by scripting our analyses and building in quality assurance. This decreases the risk of errors and will help to free time for other work.
What services and products are you developing?
Right now I'm developing a tool that auto-generates letters for schools, which provides them with useful school-specific performance information. I'm also developing an interactive mapping tool for policy customers that can be used to investigate entry rates for various A-level subjects. We also have an ongoing project to use
Natural Language Processing (NLP)
to derive greater insight from consultation responses. All of this work is designed to speed up operations and make it easier to extract insight from data, freeing time for everyone involved.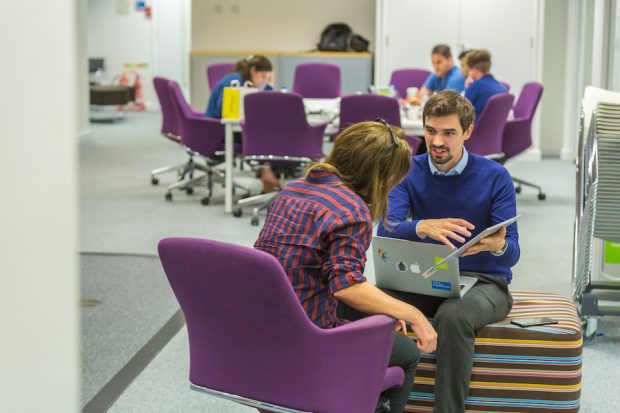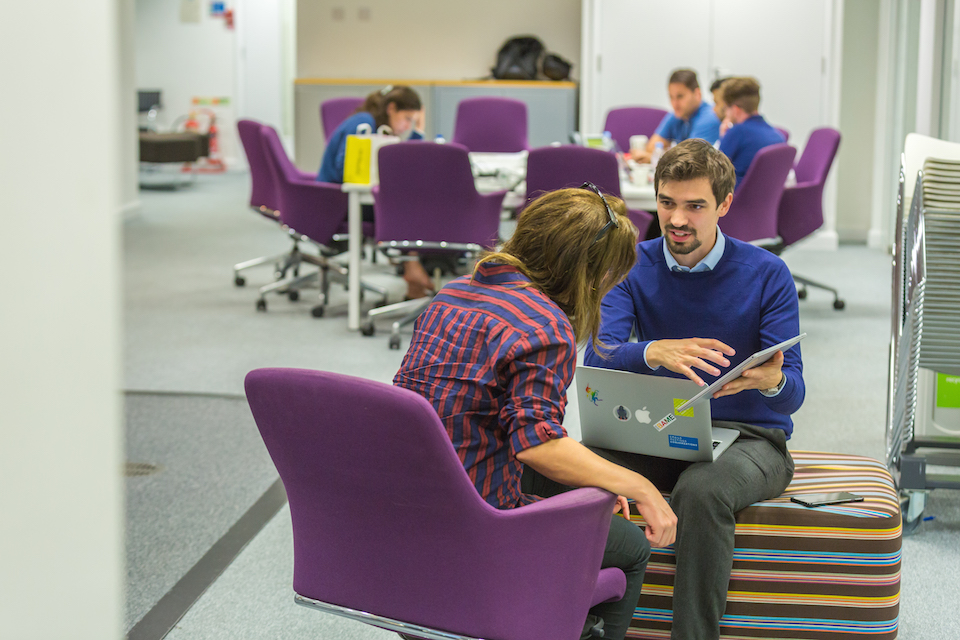 What brought you to data science and government?
Working for the government has always appealed to me because of the opportunity to make a difference to people's lives. My scientific background gave me good analytical and coding skills, so a job as a statistician was a natural fit. Data science is a natural extension of this: using stats and code in an innovative way to develop products and services that solve problems. I got hooked on data science after taking part in the
Data Science Accelerator scheme
operated by GDS, which provided the time, technology and training required to learn data science skills.
What's the makeup of your team?
The Attainment, Curriculum and Qualifications Analysis team contains statisticians, operational researchers and data scientists working together to provide secondary analysis of school and pupil performance. We also have a business apprentice who performs important fact-checking duties. Our work often involves high-profile policy areas such as the English Baccalaureate (EBacc) and topics including school accountability and pupil disadvantage. The team is flexible, with each team member empowered by owning analysis for particular policy areas, rather than working to a rigid team hierarchy.
What does good data in government look like?
Good data is useful, open and accessible. It's useful if it serves a need and is worth the resources required to collect it. It's open if it's shared in a way that allows both government analysts and citizens to make use of it where appropriate. It's accessible if it's easy to obtain and has informative metadata supplied with it.
What do you think of data's potential to improve public services?
As John Manzoni, Chief Executive of the Civil Service and Cabinet Office Permanent Secretary,
pointed out
data can help us streamline our services and deliver what users need, while allowing us to share more information in a more transparent way. For example, DfE has recently created the
Analyse School Performance service
which empowers schools to interrogate securely their performance data and compare it to national averages. This puts the data in the hands of the user with minimal interference from government.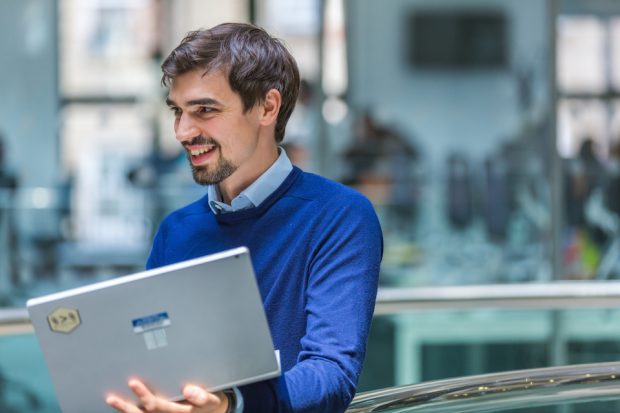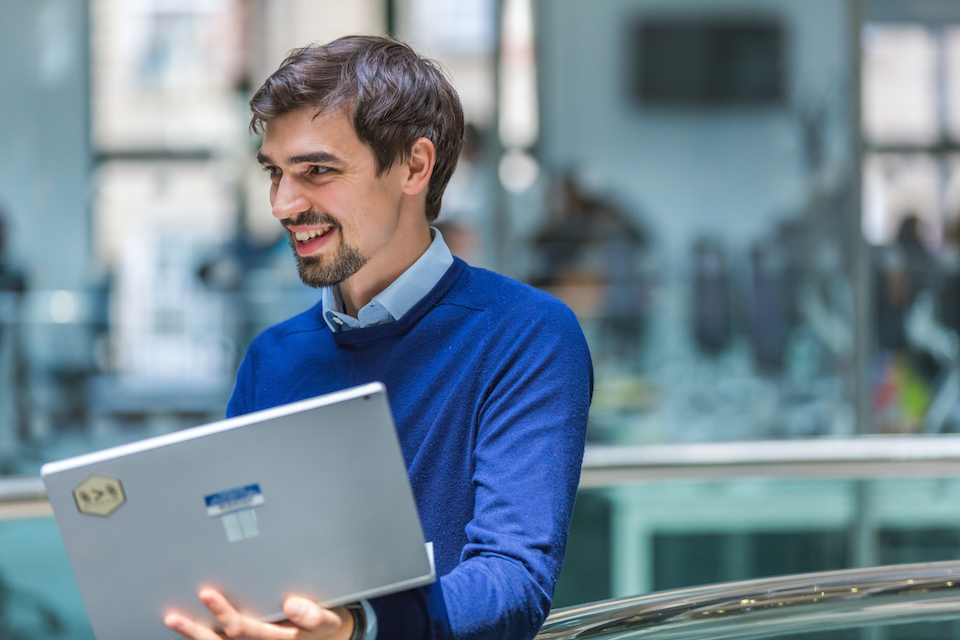 Are you part of a data community that gives you access to training?
I'm part of the Government Statistical Service which promotes continuous professional development and has a competency system tailored for statisticians to advance their careers. Within the department there is a strong analytical community that advertises both internal and external training sessions. As part of this, I help organise weekly Coffee & Coding sessions that allow people to share knowledge across the department. I also keep my eyes peeled for free learning and development outside of government, such as LondonR and DataBeers.
What piece of advice would you give someone who wants to apply for a data focused role in government?
Go for it. Data roles in government are diverse and go beyond the typical analyst roles. There are also different options for getting into these roles: pay attention to
Civil Service Jobs
, but also consider applying for the
Digital, Data and Technology Fast Stream
. Don't be discouraged if you don't have a maths or statistics degree to apply - I certainly didn't.
And to someone who wants to transition to a data role?
Check out the Data Science career path to see what you can expect if you enter a role as a data scientist and what routes are open to you. The path identifies data science roles, levels of mastery and technical capabilities that can help you determine what skills you will need and how you can advance in your career.
If you weren't doing your current job what would you be doing?
Born and bred in
Hastings
means my destiny should really have been as a fisherman among the gulls and gurnards of the English Channel.
Follow Matthew Dray on @mattdray
The next Data Science Accelerator programme will run for 3 months from 26 October. Apply here.

If you'd like to know more about working in data science in government please don't hesitate to email us. If you are in the UK Civil Service you can sign up to the cross-government data science community of interest to learn more about events, projects and training we'll be offering. Please ensure to register with a gov.uk email address.

Check out what are the Digital, Data and Technology roles available in government. For the latest Data jobs visit Civil Service and follow @digicareersgov