April, 1st year Software Developer apprentice at HMRC, explains why she joined the Digital and Technology Fast Track. You can still apply until 3 April.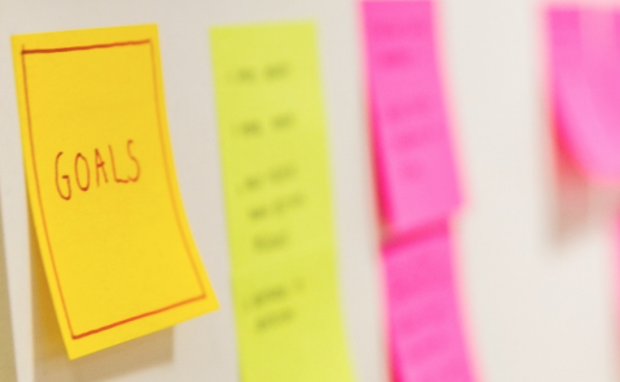 What I was doing before I joined the Fast Track
Before joining the Digital and Technology Fast Track apprenticeship I was a second year Psychology undergraduate studying towards my degree. I wasn't completely happy with what I was doing and how long it would take me to become qualified and get the opportunity to be released into the working world. I absolutely adore Psychology and everything that comes with the subject, but the concept of spending at least another two years in a classroom was not something I wanted. I'd done enough of that in my school years!
After leaving university I continued to apply for various marketing and film apprenticeships as I wanted to make use of what my degree and previous film making skills had taught me. However I was finding it increasingly difficult to find anything that would stick, either due to the high number of applicants or the unsustainable wages and travelling.
Word of mouth
I found out about the scheme through a family member who is now in her second year of the qualification and absolutely loving it. She told me about all the perks of the job; the freedom and opportunities that she gets to build her professional and personal skills whilst gaining first hand experience in the workplace as well as working towards a qualification. She inspired me to apply during the 2016 intake. I thought that Digital and Technology might be a path in which I could utilize my skills.
What makes it different
Unlike a lot of the other apprenticeships I applied for there was a strong potential for development within government. It would be sustainable for me to travel and work in London. I decided to apply because I believe that the skills I'll learn during this apprenticeship would be so adaptable for any digital based work no matter where I want to go. I can work to achieve a qualification in something I'm proud to have learnt, and then I can progress to bigger and better things after being given such a strong head start.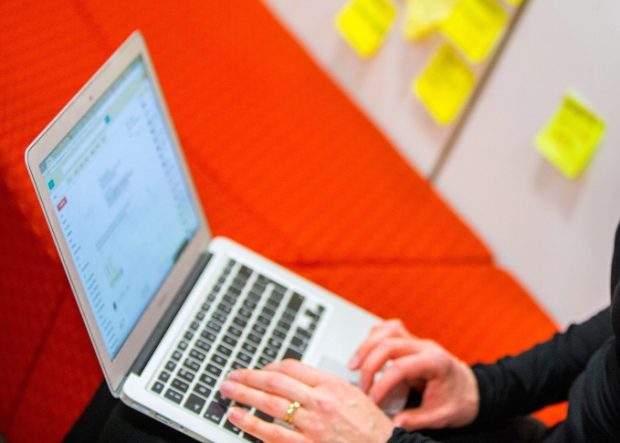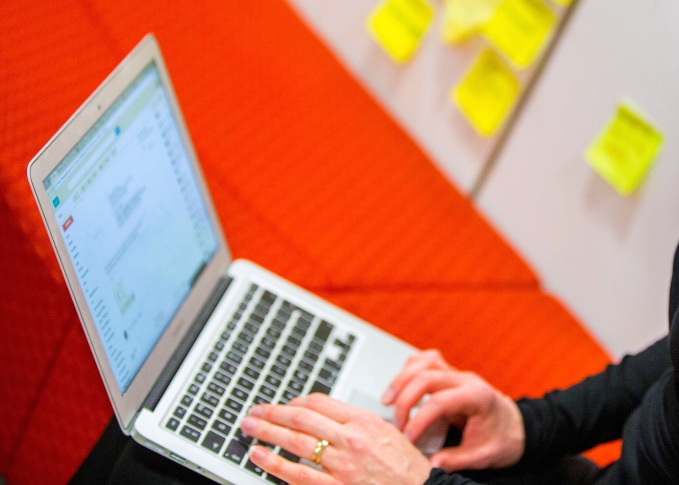 Stepping into HMRC for the first time
Even though I had some preconceptions about what becoming a software developer would be like, I honestly did not know what to expect when I stepped into the HMRC building. I had only worked in an office environment once before during an internship and apart from that I had spent my time at university doing part time positions tutoring younger students, so it was definitely a major change! However from the moment I arrived I felt extremely welcomed. Everyone I encountered in my role working did to the best of their abilities to help and assist me in becoming more comfortable and understanding how everything works.
Enjoying every minute
I have been working at HMRC for almost a month now and I am enjoying every minute of it. I get to participate in a variety of projects within the office in order to learn what I can before starting my course officially, so there's always something new to experience throughout the day. The environment is open and friendly, everyone is always willing to chat and assist if I need help. There's always someone coming up with new ideas for what we're working on as a team. I'm incredibly lucky to also be a part of the Making Tax Digital programme at the crucial point of its development, and I'm very excited to see how it progresses over the next few years.
A Public Sector future
Before starting my apprenticeship, I assumed that I would only be here in the short term and then move on to other things after completing my qualification, but now I can confidently say that I will be staying within the Civil Service after these 2 years. There are so many opportunities for growth whichever path I choose to pursue, and I am hoping that I can work towards Project Management after finishing my course or even taking the opportunity to move abroad and work at the Foreign and Commonwealth Office. I can definitely see myself flourishing within the Civil Service and making a career for myself here.
Don't miss your chance to be introduced to the newest and fastest moving careers available. Apply to the Digital and Technology Fast Track 2017 until 03 April 2017.