Government is going through major transformation and as a result there are more exciting career opportunities than ever before.
Departments offer technical professionals the chance to work on meaningful, complex and world-leading digital projects which are truly career enhancing.
The challenge we face
In 2016, the Digital, Data and Technology Profession was commissioned by the Civil Service to lead on a number of cross-government actions to help departments  find, develop and keep the people they need to build the best public services.
Our first priority was to bring consistency to the multitude of technical roles that exist in the public sector. Many of these roles have a number of different titles, but in reality, the scope and skills are the same.
I'm proud that we have completed the first national framework of digital, data and technology roles. This is a significant step forward in enabling departments to attract, recruit and retain the specialists they need in a very competitive marketplace. It's delivering on a key commitment that we made in the Government Transformation Strategy and has been the result of sustained collaboration across many communities and departments.
Kevin Cunnington, Head of Profession, Digital, Data and Technology
Cross-government collaboration
We brought together over 600 people from both the digital, data and technology specialist communities as well as colleagues from across government to join in a coordinated approach and agree a common language. It has been an intensely rewarding, collaborative effort.
Over the course of several months our cross-government working groups have built a single structure of digital, data and technology job roles and career paths.
They have reclassified and reorganised job roles across departments into a new taxonomy of 37 roles. They have defined the levels and capabilities required for each role, as well as a clear set of criteria that departments can use to test against. This will be used to create consistency and alignment across departments.
A clear structure provides:
more visible progression route for a long-term career in government

better grasp of the huge scale of job opportunities in government

ways to describe roles that the external market understands

a consistent, community built career framework for departments to use

common methods for departments to use to help them assess capability
Through a shared framework, departments are better positioned to attract and retain talent and more effective at both building and upskilling capability.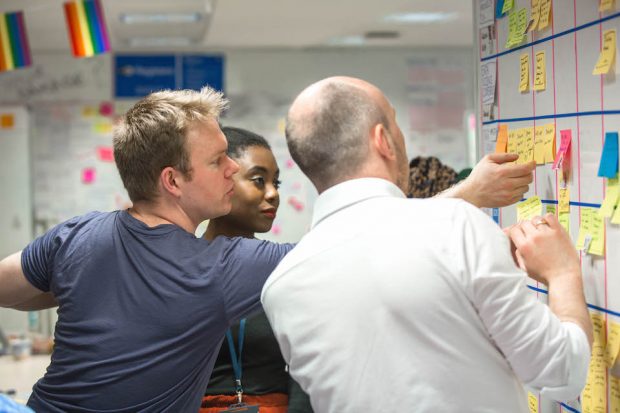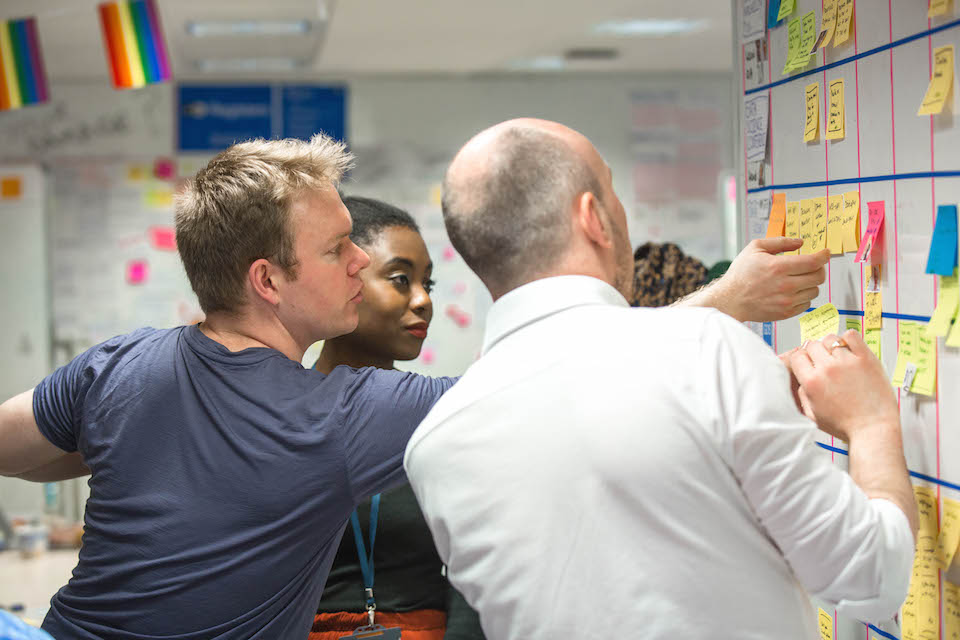 Making it open to make it better
We've published the first versions of the frameworks as 'beta' in the open to make them more accessible so that we can continue to iterate based on wider feedback and user behaviour.
This framework is a living asset, not a final product. It allows departments and communities across government to adapt it to their own environments and provides insight into what is and isn't working. Therefore continuous feedback is of utmost importance and at the core of our work.
The career framework part of the Digital, Data and Technology Profession strategy is absolutely key. Building career pathways from a cross government basis is going to be a real game changer. Career paths that transcend departmental boundaries will encourage new talent into the environment giving them visibility and somewhere to go afterwards. 
Tom Read, Chief Digital and Information Officer, Ministry of Justice
Some departments are already using the framework. We are working with pilot departments to develop implementation resources which will include guidance and job descriptions, capability assessment frameworks, and an implementation user guide.
We're also actively engaging existing industry career framework bodies to see if there are opportunities for convergence and collaboration in the longer term.
Here's what some of the members of our communities say:
To think of my profession as a real thing that exists across government and to see that we can build an excellent profession where software developers are valued and leading in their field has really inspired me.        
Jonny Cavell, Home Office, Head of Development, Digital, Data and Technology
The release of the career framework recognises the Business Analyst and shows that government is investing in professional development for our community. This increases our capability and will enable mobility between departments by promoting consistent standards.
Richard Knight, DWP, Head of Business Analysis and lead for the Business Analysis community
Talking to the wider community across government about how they structure their teams, and understanding that the same challenges are common to every organisation is really interesting. I look forward to the cross-government community using this as a way to help their organisations understand what content designers and technical writers do, and the value they bring.
Trisha Doyle, GDS, Head of Content Design, Head of the cross-government Content community
Our cross-government work continues to transform collectively and make government the destination of choice for digital, data and technology professionals.
The career frameworks for digital, data and technology roles in government are published as 'beta' on GOV.UK and being constantly iterated and improved.

To feedback or get involved in our work please get in touch with the head of your community, or contact the Digital, Data and Technology Profession.