The Digital and Technology Fast Track 2017 is open for applications. Lena Casey, Delivery Manager, explains how managers support apprentices.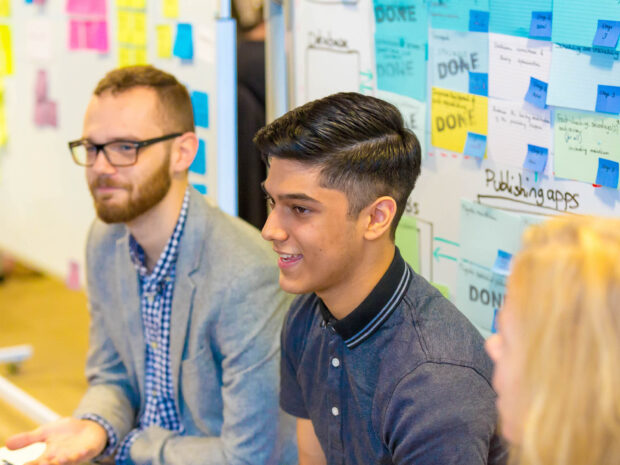 I'm a Delivery Manager and have been part of Government Digital Service (GDS) for more than 5 years now.
Working with new people starting out on a tech career path is hugely rewarding and fun. They bring amazing ideas and energy. I feel like I'm passing on experience and knowledge: how to navigate all the new starter stuff, a bit of history about the organisation, where we've come from, what we've achieved, and our culture.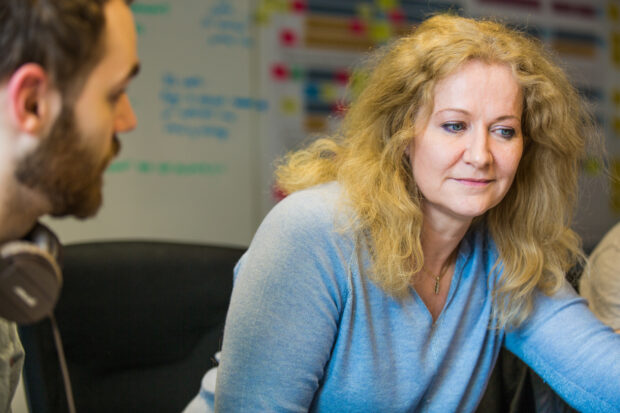 We have a long-established communities of practice model in GDS that provides support for people in similar job families as well as assisting with professional development and recruitment. The Technology Community asked the Agile Delivery Community if we could provide some delivery management support for apprentice developers on our Digital and Technology Fast Track scheme. I have experience of managing Junior developers in GDS so volunteered immediately.
How we support apprentices
As this is the first time GDS has ever had apprentice developers, we wanted to make sure we capture lessons learnt along the way and iterate the development plan in real time if anything isn't working well. With members of the developer community we came up with an outline plan that included ways of validating their learning. We decided on a blended approach, combining workshops with theory and practice, as well as easy access to support from volunteers within the software development community.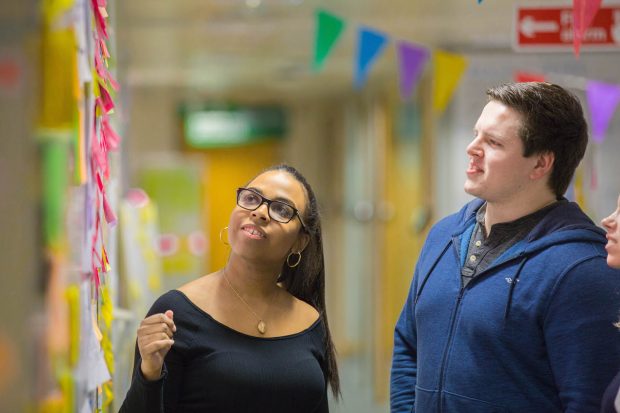 We set-up a dedicated Slack channel for 'apprentice-tech' and drafted a curriculum that focused on learning basic skills. We have apprentices working on individual projects with regular code review and understanding the principles of pair working. I hold retrospectives after each project and incorporate any changes to the learning plan. I'm helping them prepare for show and tells for when they're ready to share their work with a wider audience. There's a lot of self-driven learning involved, using many popular online resources. This is a necessary skill for becoming a developer. We introduced our apprentices to Github early on to get them familiar with working in an open source environment.
The newest and fastest moving careers available
All the above, in addition to formal training in the classroom, helps apprentices achieve a good level of core skills. This means that they'll be able to work within programme teams on actual projects as soon as they've reached a good level of competency.
The Digital and Technology Fast Track is a great way to be introduced to the newest and fastest moving careers available.
You can apply to the Digital and Technology Fast Track 2017 until 3 April 2017.  
Lena Casey is a Delivery Manager at GDS. You can find her on LinkedIn Follow #FastTrack on @digicareersgov