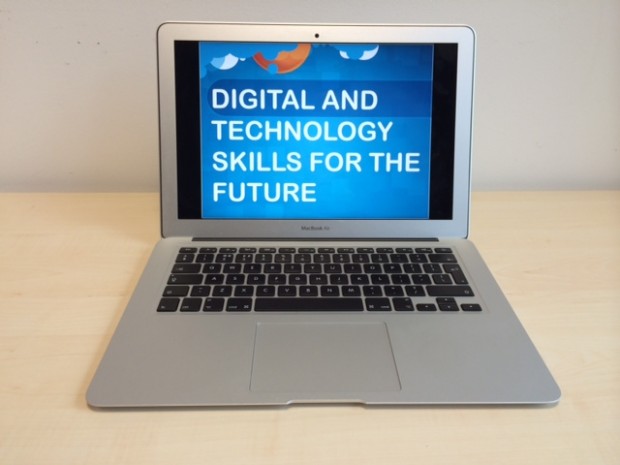 Today is launch day…. A big day in advancing specialist digital and technology skills across the UK government.
From today, anyone can see the digital and technology skills  page on GOV.UK, a reference guide for the digital and technology skills required for digital transformation.
About the guide
The guide breaks out over 350 specialist skills across 18 skill groups and provides links to helpful learning resources. The skill groups cover front-end digital activities like Web Content Design and User Research. The impact of digital on back-end specialisms, such as Technical Architecture and Operations Engineering, is also covered.
Even though the focus is on the digital transformation of government, the skills are relevant for any organisation and there are sections dedicated to 'Basic Digital Skills' and 'Digital Leadership'.
Technology as a tool and digital as a channel
As I talked about in my previous blog, identifying what skills we need is key to any digital transformation. Technology can be seen as a tool and digital as a channel. It's about enabling the people to use those tools and channels. The first step to this is establishing the baseline of skills needed.
Paul Shetler, Director at Government Digital Service, comments:  'This is a very useful and comprehensive reference for departments facing a major skills transformation as a result of digital.  This shows them the capabilities they need to have for deeper digital transformation,  including activities like skills assessments and development plans"
Identify skill gaps and improve capability
There are a multitude of digital transformation activities that this guide can support.
Rachel Murphy-Cooper, Chief Technology Officer at The National Archives, is already using this guide to identify skill gaps in staff and improve capability.
Other activities include:
Mapping digital skills to create new skill profiles
Performing skills assessments
Identifying skill gaps
Informing individual and team development plans
Identifying skill requirements for recruitment and selection of staff
Creating targeted digital learning content
Enabling digital talent management such as identifying high-potentials, establishing career pathways and strengthening digital leadership
This Digital and Technology Skills guide is a real 'enabler' in your toolbox for successful digital transformation.
I will be publishing further posts with case studies and guidance over the coming weeks.
You can follow Tom on Twitter and don't forget to subscribe to the Digital People Blog