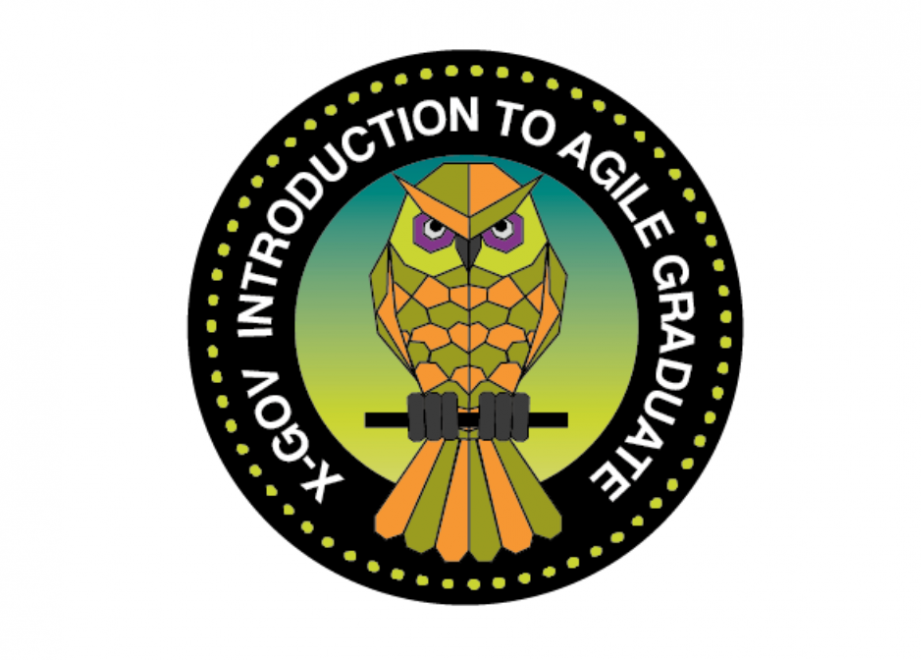 We spread digital and agile understanding throughout the Civil Service by delivering a habit-changing, self-managed learning (SML) course and changed people's mindsets - you can do it too, it's really easy!  
If you work in any area of public service and you have an interest in digital and agile ways of working, capability and delivery, then read on. 
Why this course is different
I'm Rose, a Civil Servant who has worked in agile delivery and organisational transformation in Civil Service for the past 8 years.
Together with colleagues, I developed this course at HM Passport Office (HMPO) in autumn 2019. We did this to support the changes that we were making to how we work, as part of our target operating model.
We didn't pay any suppliers to build this course. It's been developed and delivered 100% in-house by our own digital specialists: designed by civil servants for our Civil Service. It's open-source and free of charge.
It's designed so that you can pick up the content and structure and re-use it in your organisation. You don't need to hire coaches, as any digital/agile role holder can deliver it - it only takes 1-2 hours per week.
We collaborated closely with colleagues at the Government Digital Service (GDS) Academy to ensure the content is relevant and up to date. We even have one of their coaches delivering the course to our senior leadership team. That said, we designed this course to be different from, and complimentary to, the classroom learning already on offer at GDS Academy. We did this to close a gap that wasn't met.
Purpose of the course
To successfully change our structures and processes (building on the foundation of our Operational Excellence programme) we needed to empower people to become autonomous, self-serving learners.  
We needed to boost people's confidence and self-awareness. We wanted to stop their knee-jerk reaction to any agile theme that they didn't fully understand from being a default "ask the expert" position. We wanted to give them the power to seek out and use their judgement so that they find their own answers.  
Our cross-government coordinators and coaches collect data and continuously iterate the course content, based on the needs of our learners. 
There are 2 main learning products that I designed as part of this course, to meet the core learner needs:
content that forms a shared set of knowledge about agile that meets the needs of every grade and background working in the Civil Service, not just people in digital roles

a library of further learning that is pre-triaged, based on 11 learner profiles and covers digital career pathways (including job descriptions) that graduates use to build their annual learning and development plans, so that they develop in their careers
Both of these learning products for the SML course are held on a free of charge virtual board that is cloned and used by each new course coordinator. If you would like to run the course at your organisation, you will need to join our cross-government community of volunteers to gain access to these products.
How it changed our graduates
So far the results have been enormously positive. Here's what some of our grads have said about the course:
"It has opened so many thoughts in my head about how I want to pursue my career and use the skills I have learnt to continually develop in this area."
"[The] pace at which the course ran and the ability to take the lead on sections made it a more enjoyable course to attend."
"Understanding all the roles and realising that the role I thought I wanted to do as the next step of my career might not necessarily be the one I want to do, now I know more about the roles."
"[...] Open and frank conversations in a friendly environment. Not sugar-coated to cover up challenges of approach. Good to hear from someone with hands-on experience. Pace agreed to by cohort. Good body of material to draw on. 
"The structure of SML catered to all levels of agile experience. As a result, this made the SML a very proactive and enjoyable learning experience. The coach uses very funny metaphors/examples which really stick in your head so that I'm constantly reminding myself. Brought back my confidence in being proactive enough to actually speak up in meetings outside my SML."
What's next
Having shared my work with our cross-government product community at a Product People event organised by Arfah Farooq (Product and Delivery Community Development Manager), demand to expand the availability of the course to other departments exploded.
We now have representation throughout the public sector, ranging from large government departments such as the Ministry of Justice (MOJ), where learners are Senior Civil Servants, digital specialists and Fast Streamers, right through to local councils, such as Cornwall Council.
Our cross-government volunteers, including Lianne Mellor (MOJ) and Richard Barton (Cornwall Council), have blazed a trail by co-founding this community with me, seizing this course and adopting it in their own workplaces.
If you want to see change where you work, I challenge you to give this course a try. 
To join our cross-government  community of volunteers, become a course coordinator and use this course at your own organisation then please get in touch either via the comments section at the bottom of this blog post or on our 'Product People' Slack group (this is only available to staff working in the public sector).