The GDS Academy has just celebrated its 1,000th student on the digital and agile foundation course. We hear from a past student, whose experience helped her to become a digital lead in her organisation.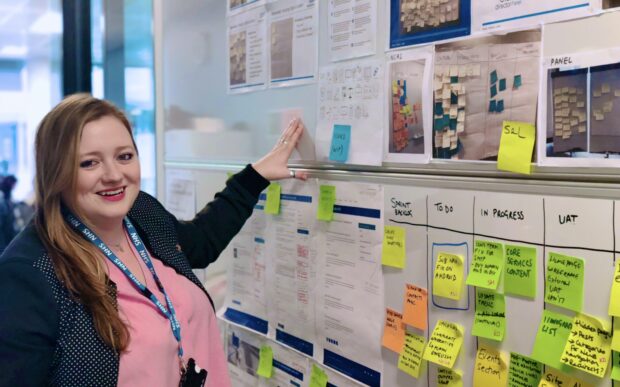 I'm Katherine Ogilvie and I'm a digital communications manager at NHS Resolution, which is an arms-length body of the Department of Health and Social Care.
I recently went to the GDS Academy's digital and agile foundation course. This is a fantastic and intensive 10-day course for anyone who wants to understand how agile can help organisations deliver digital services in the public sector.
I was already familiar with the theory of agile and I wanted to find out what agile means in practice. I felt like I was the only person flying the flag for agile working in my organisation and I wanted to boost my confidence and my capability.
Doing the course has done all of this and more.
It has helped me to develop into a digital leader within the NHS and, thanks to my learnings, I am now part of a network of digital transformation leads.
The course was incredibly empowering and its effect on my career has been substantial.

Setting a digital strategy - but how to deliver it?
When I first started my job, digital was still seen as a relatively new thing in the organisation and to most people agile simply meant hot-desking. I felt like I was the only person advocating for digital, and my role fell somewhere between communications, IT and facilities.
One of my first moves was to write a paper for the senior management team, outlining a digital strategy for the next 5 years. This set out a programme of digital projects to deliver over this time.
I wanted to give myself the capability to deliver this programme. Fortunately, the Department of Health and Social Care and Government Digital Service (GDS) both have strong networks and communities of digital professionals who are easy to get in touch with and build relationships with.
This led me to the GDS Academy, bashing down the door to get on to an agile course.
A fast-paced and wide-ranging course
The Digital and Agile Foundation course aims to show people what it means to be part of an agile, multi-disciplinary team. It teaches you about the different phases of service design – introducing agile delivery methods, tools and techniques. And you get to apply your learning in a simulated project environment.
The course was very fast-paced and concentrated. There is a lot of ground to cover with agile in order to get a 360º view. The course definitely delivers, but you need to be a participant, not just an observer.
Covering everything from user research and journey mapping to scrum, backlog refinement and sprint planning, the course walks you through agile from A to Z.
There were 2 things in particular that I found very helpful.
Firstly the external speakers are experts in their fields and really know what they're talking about.
Secondly, and even more importantly, the peers on your course provide excellent sounding boards when discussing how to take what you're learning and put it into practice. We all come from different working environments so you get a range of views.
Building capability and confidence
The course made me appreciate how much I had on my plate and how I could best deliver the programme of work I had laid out for myself.
But it also gave me a lot of confidence and confirmed for me that I was in the right place at the right time.
Call me an agile evangelist but when you're working alone in this field you need to have a good understanding of best practice and proven technique, and this course definitely provides that solid base to get started.
Not only did it provide me with a strategic approach to delivery, the course also instilled the culture into me as well.
The culture and the values of agile are a good fit for my department and for the organisation I am a part of. Although a lot of my colleagues don't work on digital projects, they see the value agile approaches such as cherishing outcomes over outputs and the benefits of iteration.  
The NHS is still in its infancy when it comes to digital and while there are pockets of innovation, there is still a lot of inconsistency. Me being in my post is a testament that we are committed to digital development. Although we are playing catch up, we are definitely moving in the right direction.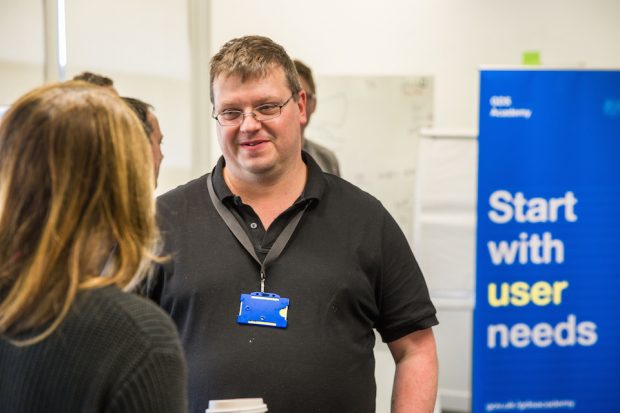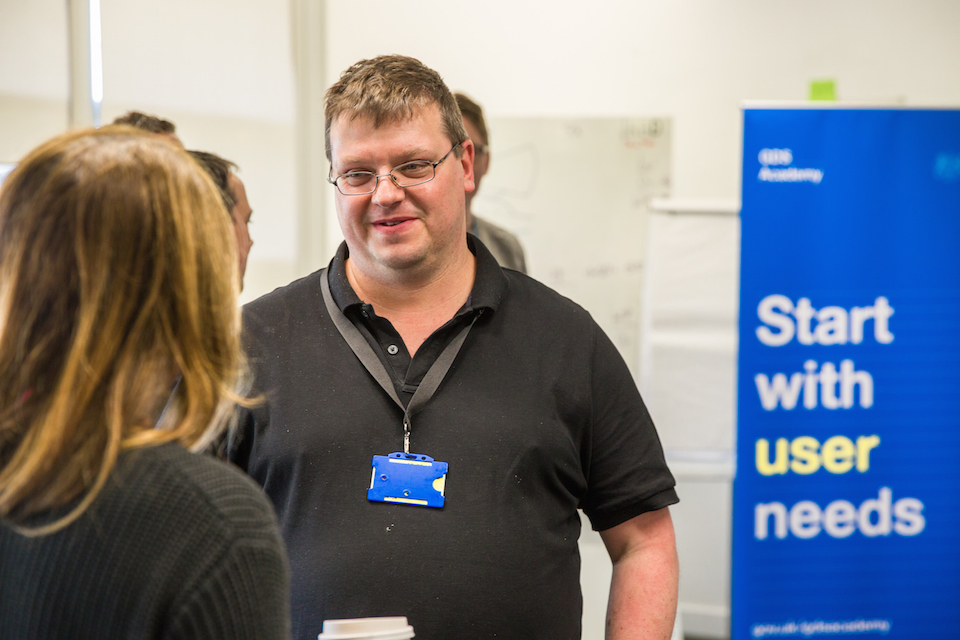 Becoming a digital specialist
Now as a digital leader within the NHS, aside from my own portfolio, I get asked to consult on other organisation's projects, which is really nice. I am also part of a network of digital transformation leads where we share our portfolios in order to have an overview of the digital pipeline of work in development across the public sector's healthcare arena.
The course had a profound effect on me and my work.
I think that the GDS Academy has a hugely important role in skilling-up individuals and nurturing talent so we can meet the challenges of public-sector, deliver and build and run world-class digital services and tools.
Are you one of the 1,000 graduates on the course? Share your memory and TAG your classmates on twitter @GDSacademy using #GDSacademy 

Visit GDS Academy for a list of courses