As part of London Tech Week, Dragon Hall's Tech Day and GDS give young people an opportunity to explore their own potential through technology.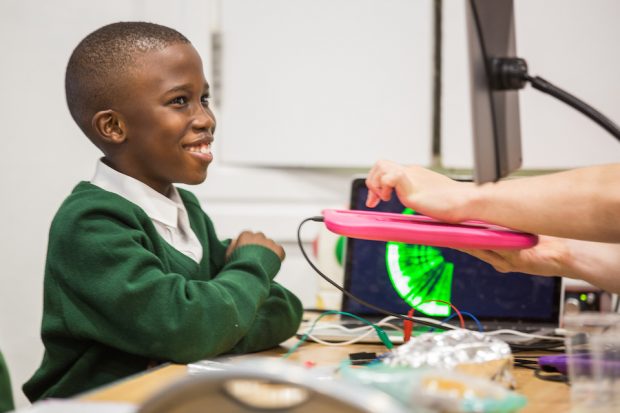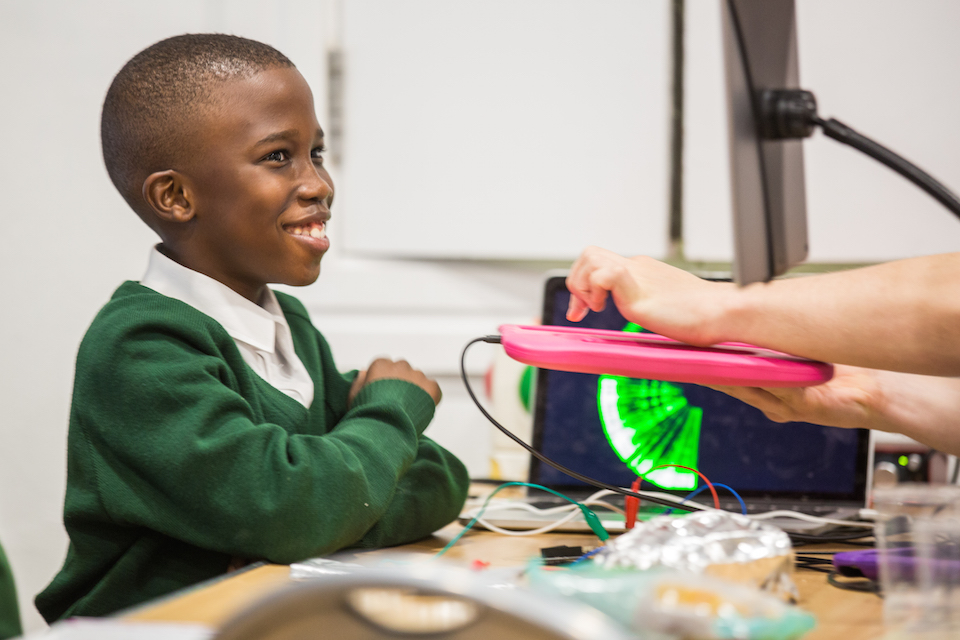 A year ago, GDS held its first school day visit to show young people interested in digital why government is an exciting place to work.
Since then, we've been eager to do more. The GDS Charity group felt that local charity Dragon Hall would benefit greatly from our digital skills and really complemented our ambitions. We're committed to doing all we can to improve diversity and social mobility. The charity provides digital skills training with a focus on those at risk from social exclusion and isolation.
Earlier this week, Dragon Hall held Tech Day as part of London Tech Week 2017. It was an opportunity for children, young people, parents, teachers, youth workers and anyone else interested to explore their own potential and that of technology.
Volunteers from GDS attended. User researcher Jacob Bonwitt and Programme delivery manager Eliza Beattie, facilitated a workshop at the event.
Solving social issues with technology
A group of young people aged between 6 and 17 came to our session. We wanted them to think about how technology could help solve social issues.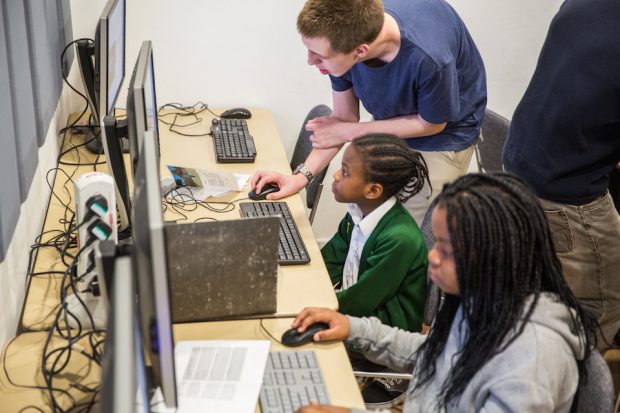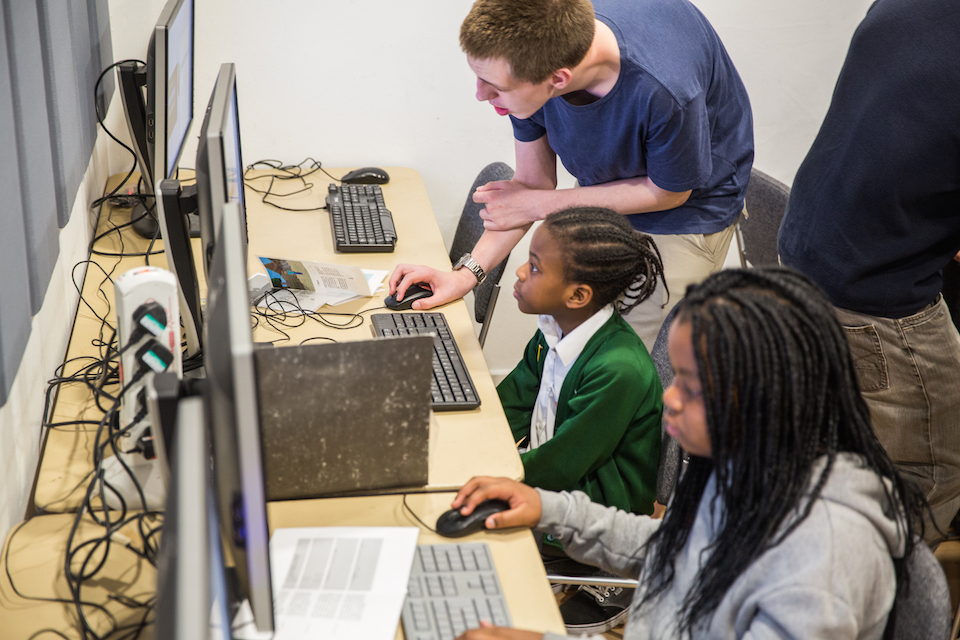 The session began by looking at the range of technologies being demonstrated in the main hall: Virtual Reality, Augmented Reality, Music Production, 3D printing and robotics.
They shared the social issues they were interested in. Disability was the most common theme. After writing their ideas on post-its, we voted to select the most popular.
They explained how the technologies they had seen could help them solve those issues. Further voting established 3D printing and robotics as the most popular technologies.
We researched and brainstormed ideas. Ideas included robot helpers to guide to those with access needs. To help combat loneliness in the elderly, a robot befriender was suggested.
Using agile and design methods we undertook familiar GDS tasks: writing down ideas on post-its which we then plotted on an effort/impact graph.
The idea that the young people voted to look at in more detail was bespoke 3D printed hearing aids.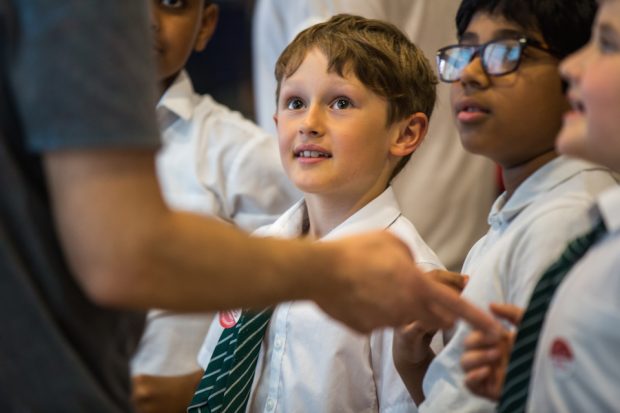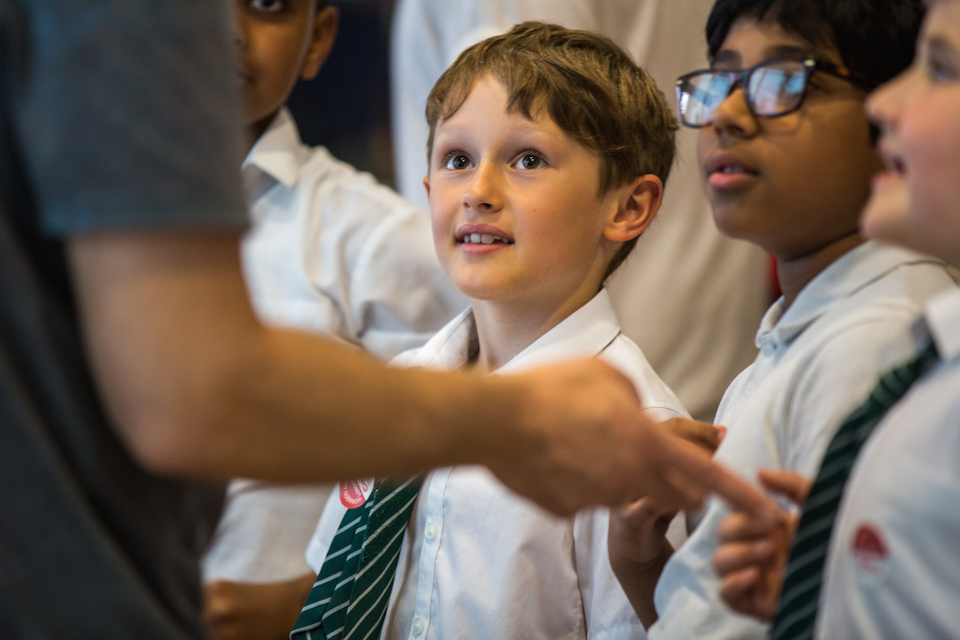 User needs shaped the initial discussions. This prompted thoughts about the physical design and whether it was important for the design to be discreet. We also discussed the emotional impact of wearing a hearing aid. They thought about the different situations in which the hearing aid had to work and how people would request their devices.
We then oversaw paper prototyping of ordering the product. During paper prototyping, the young people came up with the name 'Hearing Helpers'.
Learning the skills of the future
The young people pitched their idea to Dragon Hall representatives who gave their feedback. They were genuinely impressed, as were we! The process developed their decision-making skills and tested their ideas.
The event demonstrated that learning about designing and delivering digital projects can be fun. By giving young people the chance to get hands on and explore and interact with a variety of technology we can put them in the best place to become confident and enjoy learning the skills they'll need for the future.
For more information visit Dragon Hall.
To find out more about our work experience at GDS and emerging talent programmes across government, view our digital, data and technology apprenticeship and graduate schemes or email our emerging talent team.