Jamie, software developer apprentice, recounts his experience facing the challenges of his future career.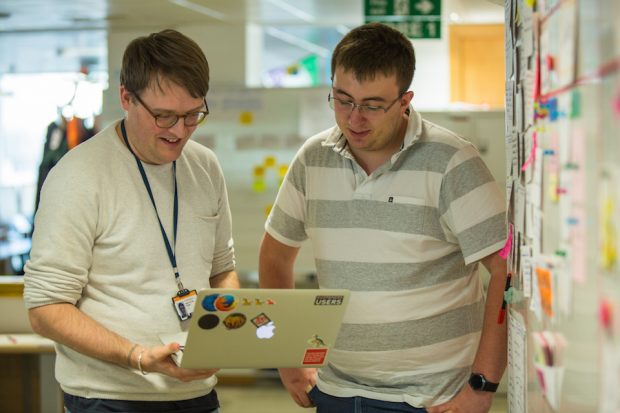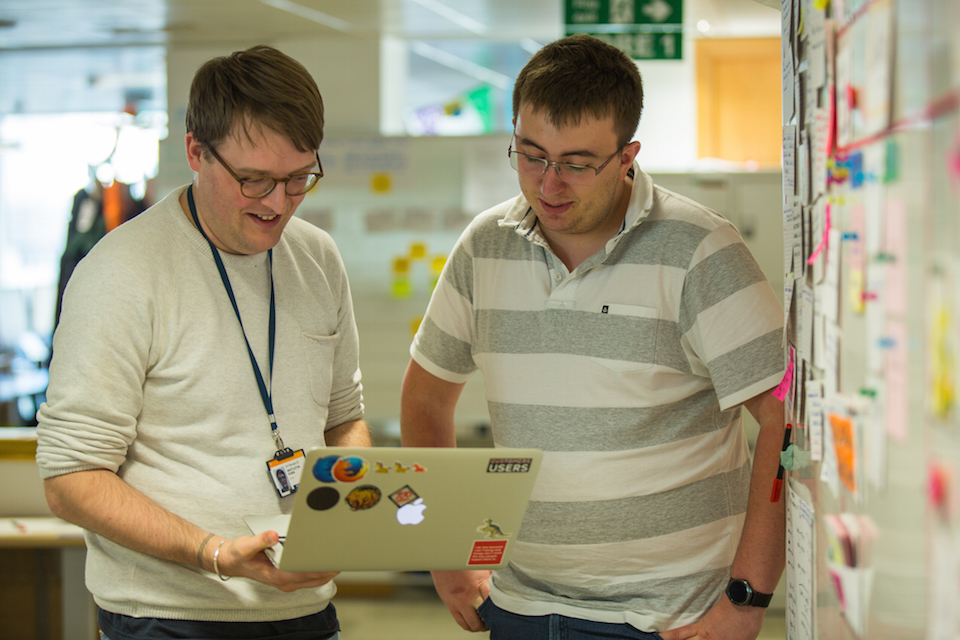 I'm Jamie, a software developer apprentice, currently working as a data analyst in the Register Design Authority. My role involves finding and ensuring the data used in our register are accurate and consistently recorded.
Last month as part of the 10th National Apprenticeship Week I walked in the shoes of a senior software developer. Luckily, this was not a literal activity. I spent time working with Robin Whittleton, Head of Front End Development at Government Digital Service (GDS). In other words, Robin is responsible for what we see when we interact with the government website.
Overcoming challenges
The first part was spent with Robin observing me work to see the challenges I face in my role given my limited experience.  Robin watched me and was able to identify the difficulties that both myself and the team face. Unlike the rest of my team I'm new to coding. As a result, I do most of my work through spreadsheets.
Robin suggested options to help streamline my process for cleansing data, to make it less labour intensive and more automated. In addition, he also highlighted techniques that would enable me to work more effectively outside of my beloved spreadsheets. This included using software development platform github. I found this time useful. I hope Robin gained insight into how those who do not possess his level of skills adapt to overcome challenges.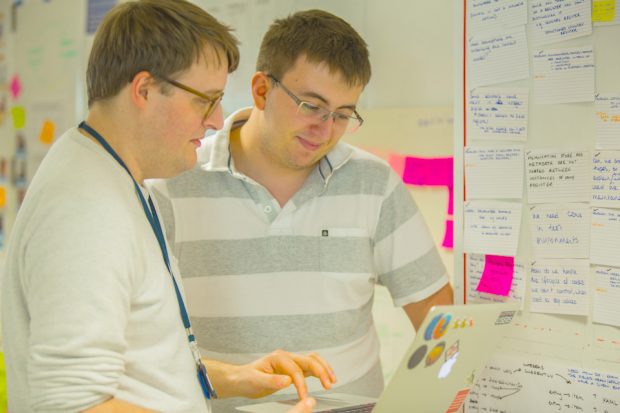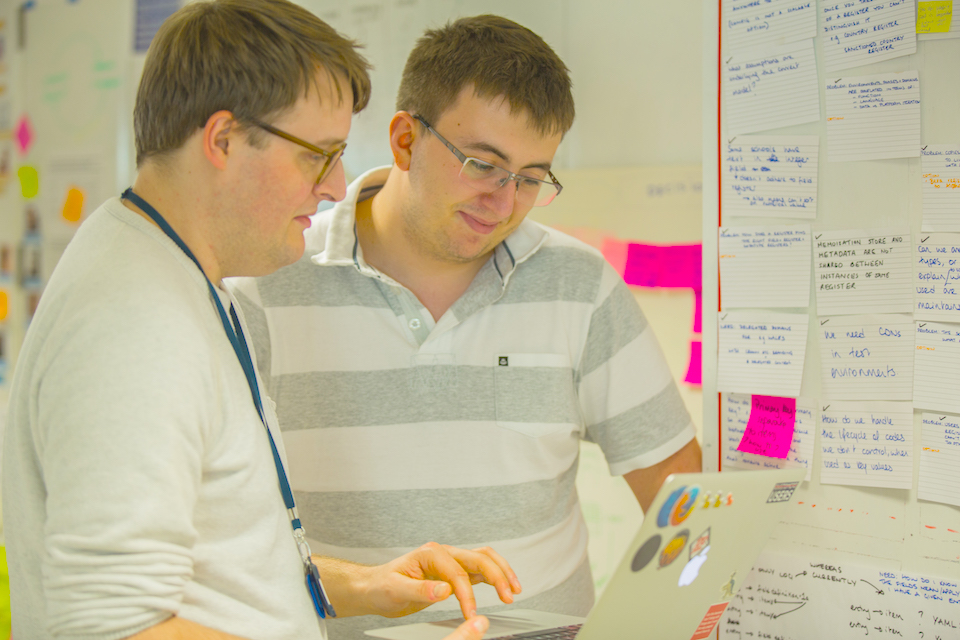 Climbing the ladder of my future career
During the second part of the shadowing, Robin spent time showing me how he works and his various duties, from being a line manager to four people, being a developer working on the GOV.UK website to being a product manager for his team.
The majority of my time with Robin was spent understanding how bugs are diagnosed, the process for working out what has caused them and fix them. I found the process was very similar to how I check for bugs in my role, but on a much larger, complex and challenging scale.
It was really encouraging to see that I was already on the right tracks. Robin also explained his role as the Head of Front End Development which was fascinating.
During our conversation Robin gave me with tips on prioritising my work. For instance how to ensure I attend relevant meetings and additional training whilst keeping on top of my workload.
Growing our own
Robin Whittleton said:
spending time with Jamie was really good. I've not been able to work with the Register's team as much as I've wanted to, and seeing how Jamie was able to juggle and rework the raw data to get it into a suitable format was very refreshing. Observing and talking to him has opened my eyes to the possibilities available for new growing new technologists via the apprenticeship programme.
I'm grateful for the time I spent with Robin and the insight this experience has given me. It showed me what I could face further up the career ladder. If I got a chance to do this again I'd jump at the opportunity. I wholeheartedly recommend it to others!
Apprenticeships are a great way to be introduced to the newest and fastest moving careers available.

If you're interested in a digital, data or technology apprenticeship in government, visit Digital and Technology Fast Track. Go to Civil Service Jobs and follow for @digicareersgov for additional opportunities.