Today is International Women's Day. We talk to Michaela, a Tech Lead working for data at the Government Digital Service (GDS).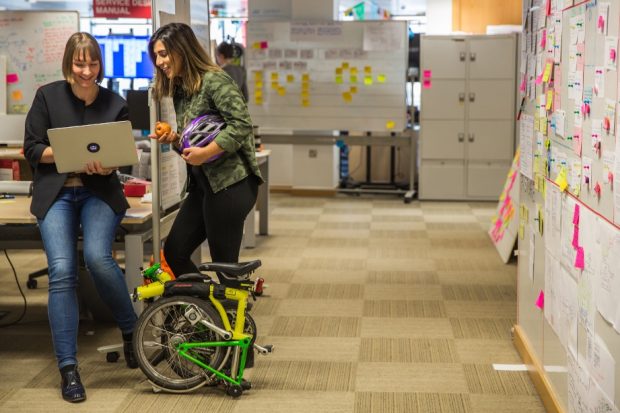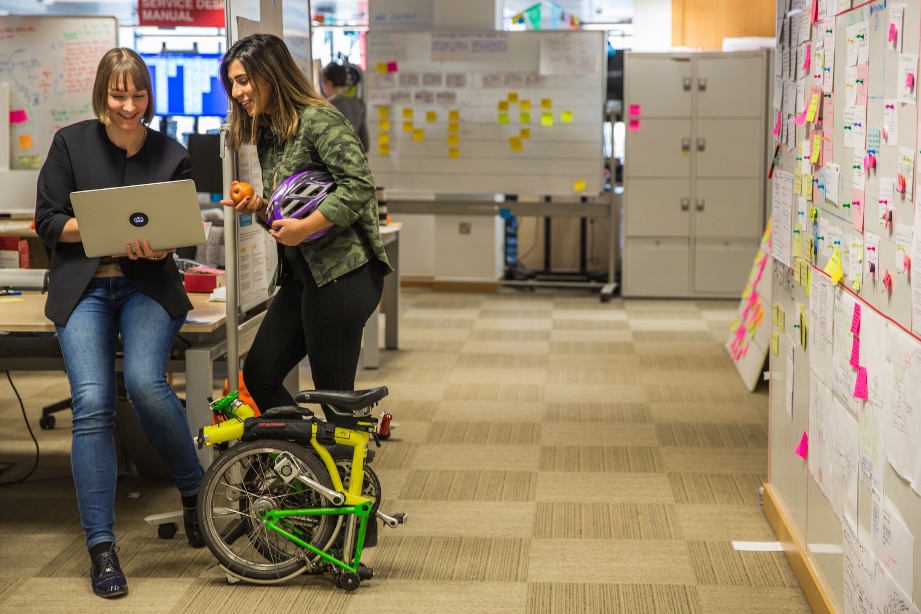 What is your role at GDS?
I'm a Tech Lead on the
Registers team
in which is part of the GDS
data
community.
What's your background?
Five years ago I did an Engineering degree with a couple of units in computing, and after graduation went to work on the Royal Bank of Scotland (RBS) technology program. I started off as a Business Analyst but always wanted to be a Developer, which I was able to do through networking and learning on the job.
So did you learn to code as you went along?
Yep, I learned a bit in my spare time and through people being kind enough to sit with me and spill the beans. I felt a bit like an apprentice being trained up.  After 5 years at RBS I fancied a change and came to
GDS
. 
What kind of software development do you do?
Back end, I do Java mainly and some Python. In my last job I did C# but they're similar so I adapted quickly.
What brought you to GDS?
I spotted GDS about a year and a half before applying and was impressed by its purpose and mission. I felt it was work I could identify with and be proud of.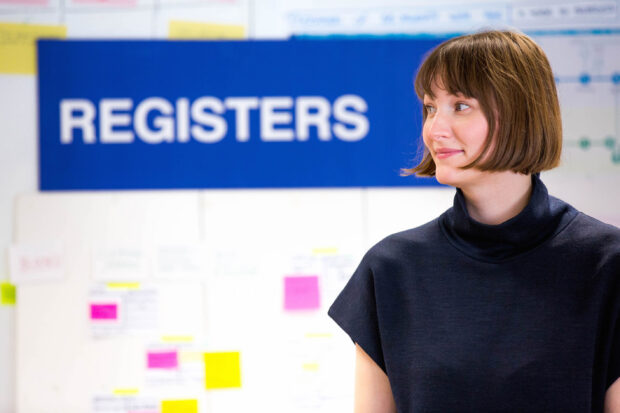 What does a typical day look like for you?
Most days involve a lot of collaborating and problem solving, whether that's through meetings, stand-ups or learning from fellow developers. Sometimes I'm able to sit in on user research sessions too which is always eye opening.
What do you find exciting about your role?
What's most exciting is the sheer potential for changing the way government works. When people hear about registers they get excited and want to help. Hopefully in a few years time people will talk about how much easier it is to work since data has become consistent and available. I'll be able to say I was there at the beginning.
What's the most valuable thing you've learned at GDS?
I've learned a lot as this organisation is very un-corporate and agile, which I like. Registers involve some cryptography, to help prove the trustworthiness of Open Data, which I had no idea we'd need. It's been challenging and really valuable for gaining important knowledge for the future.
Working with designers and user researchers has also been a great learning experience.
What piece of advice would you give someone who wants to apply for a role at GDS?
Just go for it! I applied on a whim hoping that I might get somewhere, I definitely didn't know everything I was asked in the interview but being prompted allows you to realise you know more than you think you do. Read up on all the projects GDS are doing, because there's so much interesting work going on.
What does International Women's Day mean to you?
International Women's Day a reminder that women (as well as men) should take advantage of the opportunities available to them, rather than being swayed by traditionally male or female dominated professions. If you're interested in something, go for it.
Do you have a hidden talent?
I climbed to the top of Mount Kilimanjaro a few years ago, so I can climb and walk up hills, for a long time (laughs).  
What's your favourite place in London?
Good question, there's lots. One of my favourite things is running along the river in Putney. I also got married in Putney.
If you weren't doing your current job what would you be doing?
I know this one. An architect as it combines precision and creativity.  I love cool buildings and would like to be able to build my own house like on Grand Designs!
Visit GDS's career page for all current job vacancies. For digital, data and technology vacancies across government follow @DigiCareersGov.

Subscribe to our blog to get a wider perspective on digital, data and technology careers across government.