Our Digital People series gives insider perspectives on the working lives of people within digital, data and technology roles across government.

What is your role at the Government Digital Service (GDS)?
I head up the GOV.UK Content Team, a group of skilled content designers, performance analysts, user researchers and delivery managers working to maintain and improve content on GOV.UK. I also support the Head of Content for GDS.
What were you doing before this?
I was head of content at a digital agency. I've worked in digital for 8 years, moving from project management into content. I learnt how essential content is to making products and services work for users. Before that I worked in the charity sector.
What's a typical day for you?
There isn't really a typical day, which is a good thing. Every day I learn something new, there are always more questions that lead to more questions. It amazes me how much we do, how much is being achieved, and how much more there is to do.
The constant is the talented people I get to work with. I'm really impressed by the knowledge and passion of content designers across GDS.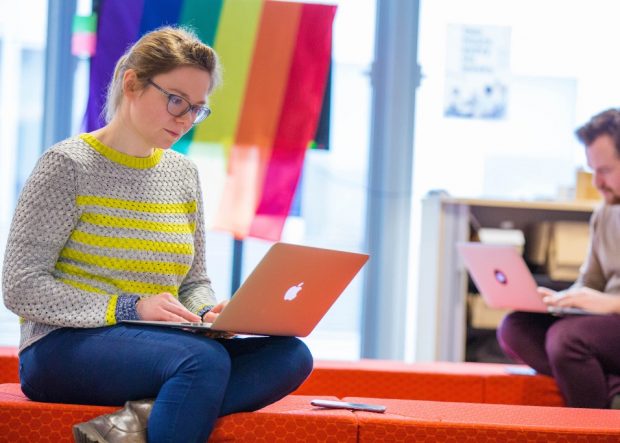 What brought you to GDS?
I heard about the role through someone I had previously worked with. Word of mouth is important. People don't always realise the range of opportunities that exist in government. We are actually hiring at the moment, so spread the word. There's great potential to grow your skills and create things that really make a difference.
What's the most valuable thing you've learned from working at GDS?
I've learned there's a really great appetite within government for doing the best in digital. Everyone is working hard to make things better for users. There's a real drive for evidence and transparency, which is core to the GOV.UK vision. The fact that GOV.UK looks so simple is a real achievement. Making things simple is the hardest thing to do.
What advice would you give someone who wants to apply for a role at GDS?
Explain what you've learned and why you're interested in the role. You don't have to have worked in government before. GDS hires people from all sectors and that diversity of experience enriches what we do.
Do you have a hidden talent?
Well, I'd say my sister is the talented one in the family. She's an actress, dancer, model and an all-round demolisher of the misconceptions people have about Down's Syndrome. She's been on Upstairs Downstairs, Holby City, Casualty and even read bedtime stories on CBeebies.
What's your favourite place in London?
I live in south east London and love the green spaces round there. One of my favourite places is the restored Crystal Palace Subway, which I saw last year during Open House London. It's amazing that those beautiful Victorian arches are hidden underneath the endless traffic on the A212.
If you weren't working in content, what would you do?
I love film. So maybe I'd work at the BFI or as a movie reviewer. I quite like their pens with the little light at the end so you can make notes during the movie.
Cat Gordy is on twitter @dacatspjs 
If you'd like to know more about working at GDS please visit our careers page or apply on Civil Service Jobs.