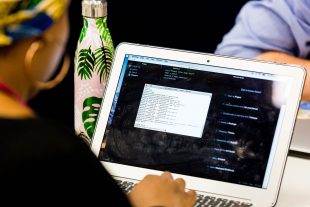 Applications for the award-winning Civil Service Fast Stream are now open for the 2020/21 cohort. This year the Digital, Data and Technology scheme has included cyber security into the programme, which opens up an exciting opportunity to work on some of the biggest challenges which the government faces.
The programme will be made up of 3 12-month placements. During this time fast streamers will gain experience working in different departments, in teams that design and manage critical digital services and reduce cyber risks on behalf of the government. Over the 3 years, you will work with digital, data, technology and cyber experts to design, build and run services which are used by millions of people every day. Each placement will create challenging opportunities to develop your skills, make an impact and set you on course for future progression within the Civil Service.
The Civil Service Fast Stream is recognised as one of the UK's leading graduate schemes, and is the number 1 scheme in the Times Top 100 graduate employers for the second year running. 
Working in cyber security
I'm Steve Hersee, and I currently work for the Department of Work and Pensions (DWP) as the Head of Cyber Threat Intelligence. In this role, I am a part of a driven and innovative team who work to protect over £185 billion of welfare payments and a huge volume of data.
In my previous job I worked as a Senior Policy Advisor in the Cabinet Office, which helped to deliver the government's National Cyber Security Strategy. I joined the Government Security Profession 3 years ago, following a varied career in the military, private sector and academia, and I haven't looked back.
One of the unique attractions of a cyber security career within the Civil Service is the range of roles available. You could be an incident manager at the National Cyber Security Centre, helping to reduce the harm from cyber security incidents in the UK or you could be a policy advisor at the Department for Digital, Culture, Media and Sport (DCMS) ensuring we have the right cyber skills and talent to face future threats. Whilst doing these roles you have the chance to make a difference to the services the government provides, making a real difference to people's lives.
Public sector bodies such as the NHS, the education and welfare systems, the police and armed forces, are all reliant on computer systems which are defended by cyber security specialists. All levels of government and our critical national infrastructure relies heavily on cyber security, so your work will help protect these services.   
Why choose the Civil Service Fast Stream?
As part of the intake of the DDaT Fast Stream we're not looking for a particular stereotype but want to attract a range of diverse and talented individuals. Alongside the cryptographers and mathematicians, we also need social scientists to understand the human role in cyber security, policy advisers to shape our cyber strategy, communications experts to drive cyber secure behaviour; and above all we need future leaders with the drive and determination to tackle some of the most demanding security challenges for the country.
In addition to a unique chance to improve high profile and highly politically sensitive public services which affect many people at a national level, you will also have a starting salary of £28,000 and be included in the Civil Service pension scheme.
You will gain experience of working inside government and lay the best possible foundation for promotion and long-term progression. Promotion and successful completion of the scheme sees Fast Streamers earn around £45,000 to £55,000 in their first role.
Who can apply? Anyone who is eligible to work in the UK, and who has either a minimum 2:2, a degree apprenticeship or a postgraduate degree in any subject can apply to the DDaT Fast Stream. Civil servants can also apply to the Civil Service Fast Stream without having a degree. 
There is more information on the requirements for different courses and the application process on the Civil Service Fast Stream website as well as the Civil Service culture and its values as an inclusive and diverse employer. 
The application window is now open until the 22 October. If you are interested in applying, we encourage you to apply as early as possible.
I look forward to working alongside those who embrace this fascinating, rewarding and challenging career.