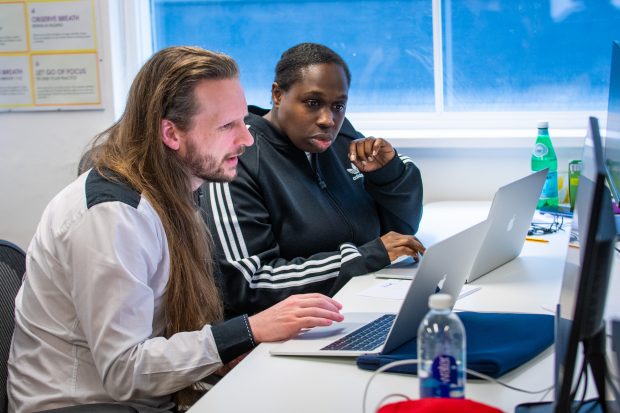 The Software Developer Accelerated Apprenticeship (SDAA) focuses on retaining civil servants and upskilling them with new technical skills.
The SDAA consists of a 12-week training and a placement in a department. 
If successful, the apprentice is awarded the L4 qualification to become a Junior Software Developer. 
Matthew, Capability Lead, Ministry of Justice (MoJ)
The SDAA has been a very worthwhile initiative. It has provided a faster route to advance emerging developer talent and demonstrated our commitment to apprenticeships as a way to develop digital, data and technology (DDaT) roles.
We got to work with an industry-leading Makers Academy, who demonstrated an appetite for innovation that was in line with the approach that our Chief Digital and Information Officer (CDIO) Tom Read has been championing in MoJ. 
We are now beginning to offer this opportunity to regional colleagues. We know that the people we are developing are attractive to other organisations and there is no better compliment than that.
Eleanor, Emerging Talent Lead, Home Office (HO)
The apprentices wanted to start a new career as developers and through the rigorous and largely self-driven selection process, they demonstrated that they had the aptitude and drive to join the intensive, front-loaded training programme. 
We see this programme as making a significant impact in upping our civil servant capability, reducing our use of contractors as we develop some of the most challenging and transformative technology projects the department has ever seen. Read about our apprentice Will's journey. 
It's been so impactful that we took on another 9 apprentices last November, extending the opportunity to employees in other departments, too.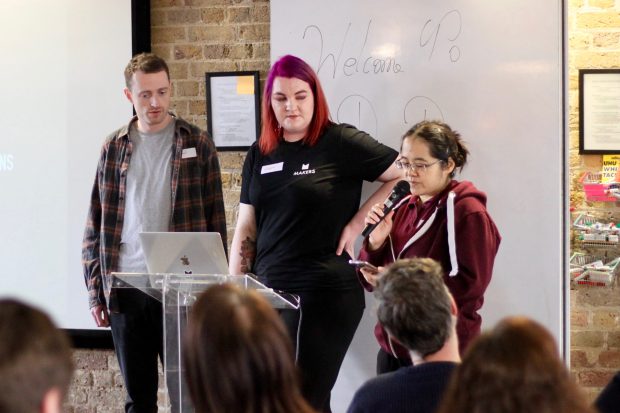 Brendan, Developer and SDAA apprentice's line manager, GDS
The SDAA is a fantastic opportunity for people from other parts of the Civil Service to gain the necessary skills to work in a technical role. 
Within GDS the apprentices received exposure to multi-disciplinary teams working in an agile environment on services used by millions of people in the UK and abroad. They benefited from pair and mob programming, modern development practices, as well as exposure to many different types of technologies, which stretched them in a multitude of ways
People changing direction in their careers often bring with them a sense of passion and adventure, and that is both infectious and invaluable to those around them.
Bruce, Senior Developer and SDAA apprentice's line manager, GDS
Our apprentice joined us having been an Executive Assistant in our Director General's office.
I have been thoroughly impressed with the progress made by my apprentice in such a short space of time. In the first few weeks, we were discussing the basics and within just a few months, the conversations had moved onto more complex subjects.
There's no denying that the programme was hard work, both for the apprentice and myself. There are a lot of evidence submissions and paperwork that needs to be completed.  
The hard work paid off. Near the end of the programme, my apprentice successfully gained a Junior Developer role at the Department for Education (DfE). 
Will, SDAA apprentice, MoJ
The first 3 months consisted of an intensive programme of technical training at the Makers Academy. They also help you gain the 'soft' skills you need to work well in digital teams by giving you projects to work on with peers within your cohort.
I was then put into a service team at the MoJ specifically working on Legal Aid-related software. I would say that putting the skills I learned into practice to build things that help others has been my favourite part of the programme.
I am very grateful for the opportunity the course has provided for me, and would recommend others to apply if they like the idea of working in the software industry but don't have a traditional computer science background.
If you are a department and would like to take part in the SDAA, please email ddat.talent@digital.cabinet-office.gov.uk.