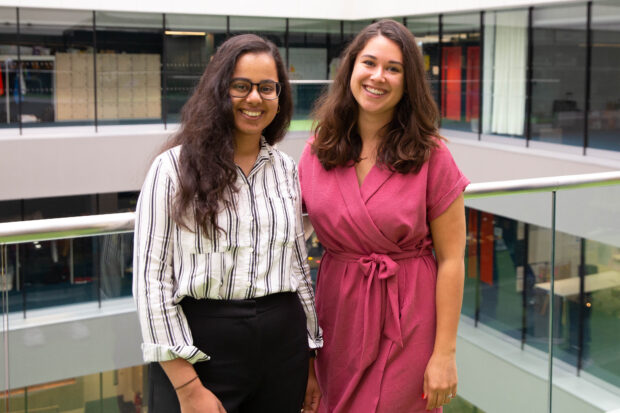 Over the summer, the Government Digital Service (GDS) welcomed 2 interns from the Government Communication Service (GCS) internship programme, and 2 interns from the Government Economic Service (GES) programme. 
Here's what they've been up to as part of their internships. 
Avantika - GCS intern, Strategic engagement
When I joined the strategic engagement team 11 weeks ago, I had little idea of what strategic engagement actually meant. However, during my time here I have worked on a broad range of projects, such as pitching, filming and editing my own YouTube video, managing the GDS Twitter account, supporting internal comms and analysing intelligence on departmental engagement. 
I didn't know what to expect about working at GDS, and I've found an amazing forward-looking culture which encourages innovation, transparency and diversity in all that GDS does. People I had never met before were so open and willing to help and to give me advice, and each of my contributions were truly valued by the team. 
I am so glad to have applied to the GCS internship scheme which has given me countless opportunities, like gaining 1 on 1 support from my mentor and the chance to work in the heart of the Civil Service during this exciting time in politics. I have developed a wide range of new skills and discovered areas of work I would have otherwise never considered. I am looking forward to applying these skills to all the work I do in the future – hopefully to a career in government. 
Jennifer - GCS intern, Communications
I've been at GDS for 2 months now, and I have had the opportunity to work across the communications mix. I've really enjoyed the variety of the work – I have produced our weekly all-staff newsletter, written blog posts, compiled reception reports for events and announcements, helped organise GDS's event Sprint 19, and worked on campaigns. 
I've also been working on a long-form audience insight report, with recommendations on how we can communicate more effectively with our target audiences. It's been a steep learning curve to understand GDS's broad scope of activity, but the comms team have been really helpful and forgiving when I ask a thousand questions an hour. It's been a pleasure and a privilege to work at GDS and I will miss it when I leave. 
The GCS Internship has an incredible focus on our learning and development. The internship has also given me the opportunity to shadow in the Cabinet Office, to meet with a mentor, and to network with other interns, Fast Streamers and civil servants, and even attend a meeting at Number 10. I'm so grateful to have had access to training events, conferences and GDS Academy masterclasses. 
I hope the GCS internship, and all the experience it's given me, will be the first step in my career in government.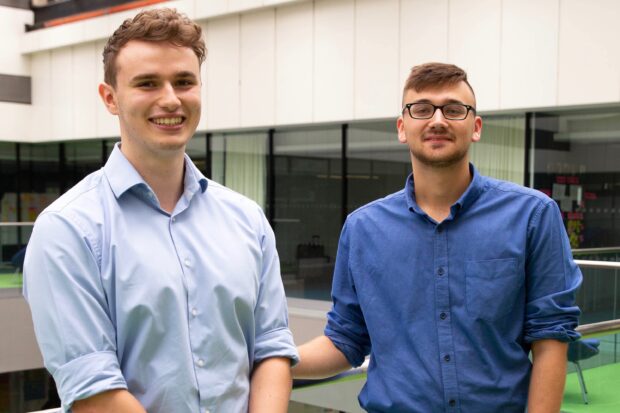 Monty - GES intern, Economics
Having been in the Economics team for over a month now, I have learnt so much about GDS, the Civil Service, and the role of economists across government. 
I've worked on modelling the costs and benefits of GDS and quantifying the work we do across government. This included things like forecasting the usage of GOV.UK platforms to calculate the savings that digital solutions have created. By carrying out sensitivity analysis, I also helped us to understand which internal and external factors will have the greatest effect on GDS's future.
I also contributed to estimating the value of essential GOV.UK services, helping it achieve recognition as a social and economic necessity to the country. I conducted detailed research and calculated the net impact of our digital services, including drug recalls, voter registration, the EU settlement scheme, and Defra's British Cattle Movement Service. 
I also produced documentation on charging for GOV.UK platforms, how data science can change economists' role, and a number of GDS business cases.
The GES internship has been a great introduction to the responsibilities, scope, and people of the Civil Service, and I have been thoroughly impressed by all 3! I look forward to spending the rest of my summer here, developing the skills I need to become a successful economist. 
Matan - GES intern, Economics
I joined the GDS Economics team as part of my internship. So far, my time here has been really interesting and I've enjoyed discovering the role economists play in improving the government's digital presence. 
I particularly enjoy the environment, as everyone has independence and freedom in their work. There is good collaboration across all teams and everyone values other people's contributions, so I've felt comfortable sharing my views from the start. My colleagues have been very welcoming and happy to help. 
I am grateful to GDS for opportunities beyond my work. There have been chances to meet and network with other interns and Fast Streamers. The GDS Academy masterclasses have helped me develop knowledge in interesting areas such as cyberpsychology. 
So far, I have developed autonomy and confidence in my decision making. I've been working on important projects, for example a piece of research on agile project governance. This will feed into a document on how agile can aid government. I have also produced briefs on key reports, like the eGovernment Benchmark report, and worked on GDS's business cases for the Spending Review deadlines.  
Thanks GDS!
While the different schemes have offered different opportunities, we've all benefited from each other's experience and skills. GDS staff have been extremely welcoming and have shown such kindness in helping us progress in our careers, from proofreading job applications to having informal chats about their experiences. 
We're all so grateful for this experience of working in government, and can't thank GDS enough for having us. 
Find out more about the GCS internship and the GES internship.