The Digital Data and Technology (DDaT) Fast Track is now open for applications. Kevin Cunnington, Director General of GDS and head of the DDaT Profession explains why the apprenticeship is so valuable.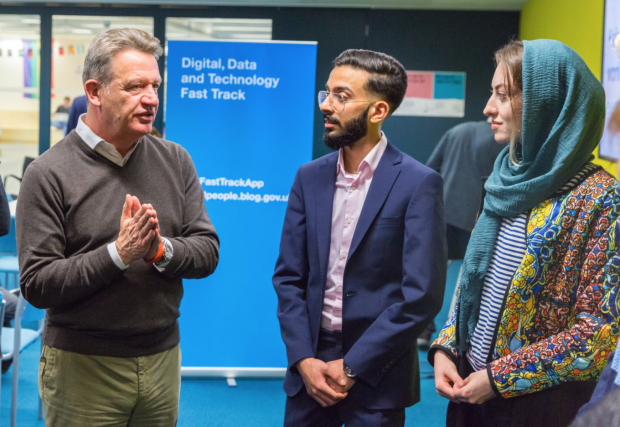 Within the next 20 years, almost all jobs will require a level of digital proficiency. The skills you'll pick up on the apprenticeship will hold you in good stead and you'll gain the experience necessary to progress your career.
The DDaT Fast Track apprenticeship is a proactive way to tackle the current skills shortage across the UK which is a Civil Service priority. It allows government to grow talent in-house.
'Always developing. Always learning'
An apprenticeship in digital, data and technology in government is unique. A background in digital is not a prerequisite.
The unprecedented work that departments across government are doing in the digital, data and technology fields makes it a really exciting time for you to join. From day one, fast trackers are exposed to large-scale, groundbreaking projects in a huge number of areas.
We are transforming the way people interact with the government. We are constantly scanning the horizon to bring new technologies into government. The work we're doing at GDS, for example, includes Artificial Intelligence and Machine Learning.
You will therefore be involved in some of the most innovative e-government projects in the world, while helping to improve life for millions of people.
DDaT fast trackers will be assigned one of these key specialisms: software development, software testing, data analysis, information system business analyst and network engineering.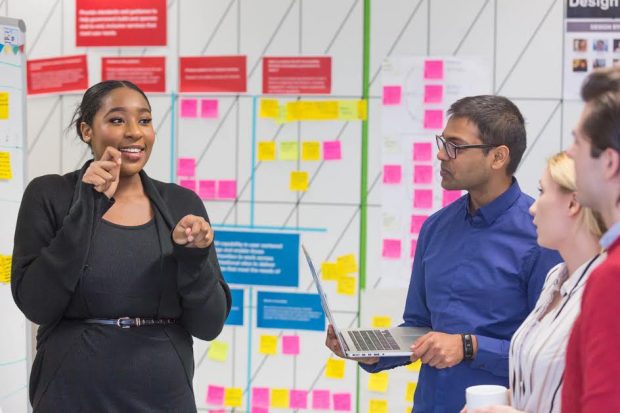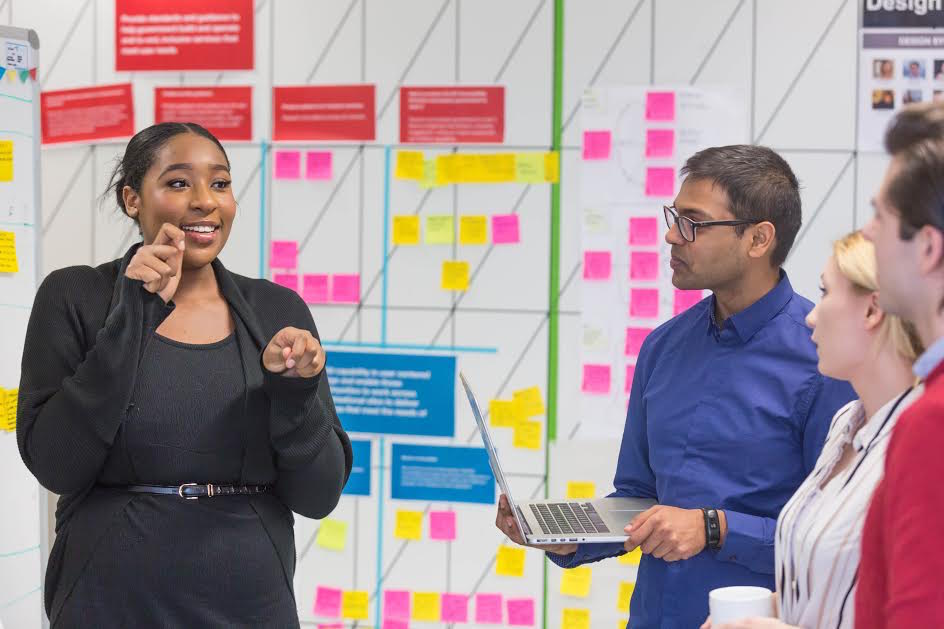 The apprenticeship
The popularity of the Fast Track grows every year. There were triple the number of applicants in 2017 than the year before.
To satisfy this appetite, there are a host of opportunities across England, not just London. Opportunities are offered in Coventry, Darlington, Hastings, Liverpool/Bootle/Netherton, Manchester/Salford, Newcastle, Sheffield, Shipley, Southend, Telford, Worthing.
80% of the apprenticeship is spent in the role and 20% is spent doing classroom training with one of our learning providers, online learning, self-study, or completing assignments. The assessment includes the submission of a portfolio, project work, an interview, an exam, and meetings with your personal coach, mentor, workplace adviser or buddy.
Apprentices receive a competitive starting salary ranging between £19,500 and £27,000 (£22,000 minimum in London) and a permanent job offer is guaranteed in the department following the successful completion of the placement.
Increased diversity
The DDaT Fast Track supports the government's aim to improve diversity in the Civil Service and as Cabinet Office Race Champion, diversity is personally important to me.
We're committed to increasing the diversity of applicants from all backgrounds.
An apprenticeship like this has a transformative effect on the apprentice, government and society. It provides an environment where skills are developed and will only ever be in greater demand. Its benefits will be felt far beyond today and far beyond government. Apply today.
Sign up to our blog for news and updates on digital, data and technology talent and skills in government