In May this year, we started our journey towards a new way of structuring digital services at the Department for Education (DfE).  We used this journey as an opportunity to take a look at our priorities.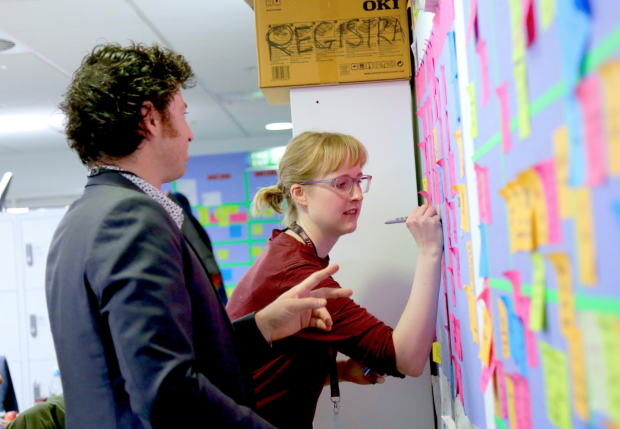 Our impact on society
As a big department, millions of users rely on and need to access our digital services. The DfE impacts a huge portion of society – from pupils and learners; teachers, schools and academies; colleges and universities; to social workers and employers.
With such a wide range of stakeholders, it's crucial that we have the skills and experience to understand who they all are so that we can design and streamline our 400+ services based on an understanding of their needs. This also requires effective capture and analysis of the data and feedback our users provide. We then must transform that into informative and easily accessible services.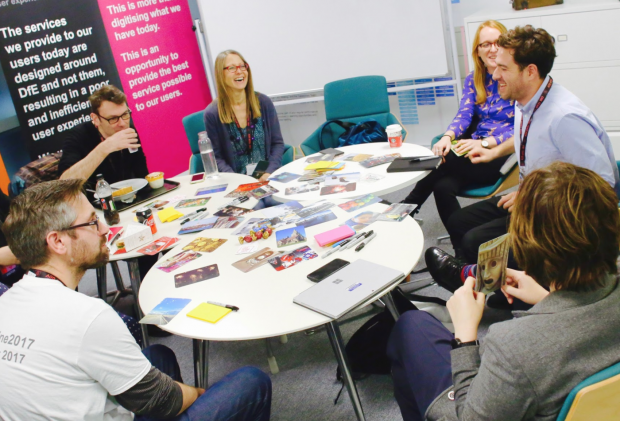 Embracing a consistent cross-government approach
Like many other government departments, we brought together some of our digital, data and technology teams into one community.  We've started to adopt the DDaT capability framework, a common way to name job roles that was recently co-developed by the DDaT Profession in collaboration with government departments.
Using the framework as a benchmark for all roles and responsibilities within the DDaT community has a number of benefits:
Firstly, the framework allows us to map out both capability and capacity, meaning we can recognise our strengths as well as identifying where we have gaps.
Identifying our gaps means we can offer more career opportunities to our staff than ever before – not only providing new roles but also offering a clear progression route within each specialism.
In turn, this also allows us to understand DfE's position in the market and consider how we can attract and retain the top talent that we need.
'Introducing the cross governmental DDaT capability framework here at DfE has been excellent – it's paved the way for a number of initiatives, such as establishing communities of practice and helping our team think about what skills they want to focus on developing.' Mark O'Neill, Chief Digital Officer, DfE
Building our team
We'll be looking for new people to join us on this journey to develop and deliver outstanding public services that will make an impact on a big scale; many of these services will be the first of their kind.
For example, the School Performance Tables tool allows us to analyse and display all the information and data we get from over 27,000 schools into an accessible format that parents and pupils can use to make informed decisions about their education.
'From our perspective, we love the fact that we're going down new avenues and looking to use new technologies. We're bringing people together in new ways. Having the DDaT families connect with each other across sites is great.' Sandip Patel, IT support lead, DfE, Coventry
Our newly formed community is growing –  we're introducing a number of heads of specialism to lead the way for their particular area of expertise and a Head of Capability to help design and implement our strategy.
We've also launched DfE's own digital blog where you can follow us to keep up to date on latest projects and upcoming digital roles within the department.
If you're interested in finding out more about DfE's growing digital community, or if you're implementing the common DDaT capability framework in your department and would like to know more about our experience, contact us @DfEDigital or email us at comms.DaT@education.gov.uk.