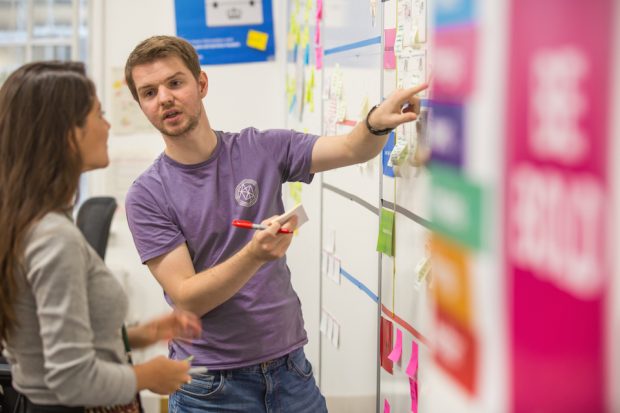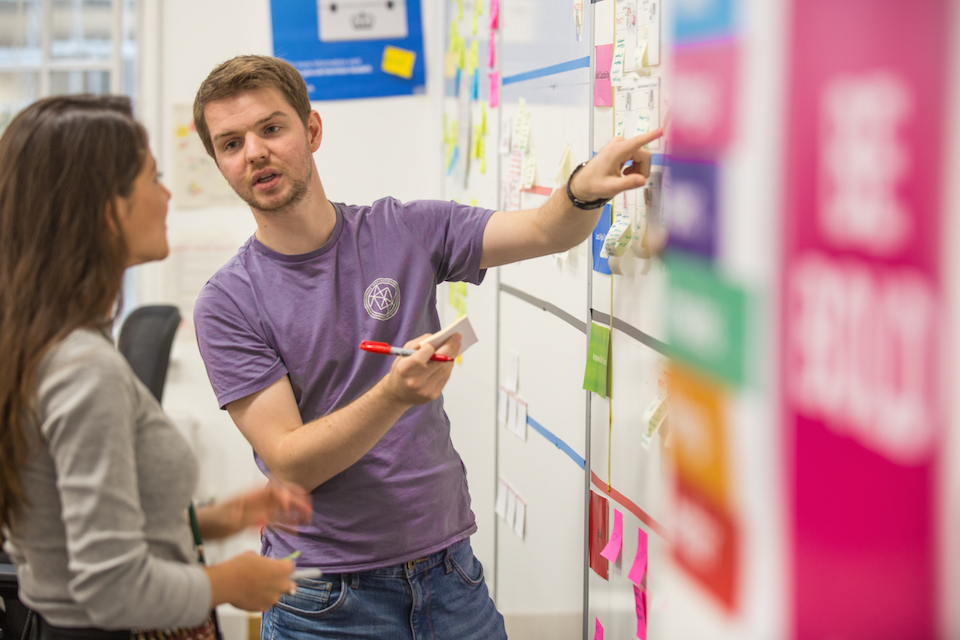 Applications for the Digital, Data and Technology (DDaT) Fast Stream 2018 open today. Thomas Hind, first year fast streamer tells about his experience at Defra, working in digital government and attending GDS Academy.
Shifting from private to public sector
I had quite a varied few years before joining the Fast Stream. After graduating with a degree in Physics from Glasgow University and I did a Masters in Science Communication at Edinburgh University. I then moved to Geneva to do an internship at CERN.
Back in Edinburgh I worked at Bank of New York Mellon until I realised the private sector wasn't for me. I wanted my work to make a difference so I joined the Civil Service with the Forestry Commission. While I was there I also wrote a musical and performed it at the Edinburgh Fringe, so the logical next step was obviously joining the Fast Stream!
My first digital experience at HMRC
My first posting was at HMRC in Liverpool, and I was thrown straight in at the deep end working on Project Columbus, HMRC's project to start delivering some IT services themselves that had previously been outsourced.
I was given the task of helping design and then communicate the new processes for conducting IT projects, which were starting only a month after I joined. It was a big responsibility straight from the off, a bit daunting at first but exactly what I wanted. And from speaking to other fast streamers, getting big responsibilities and the chance to make a real impact on big digital projects is certainly what they got as well.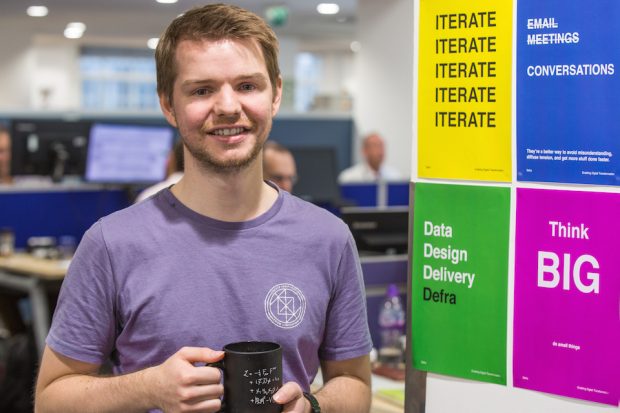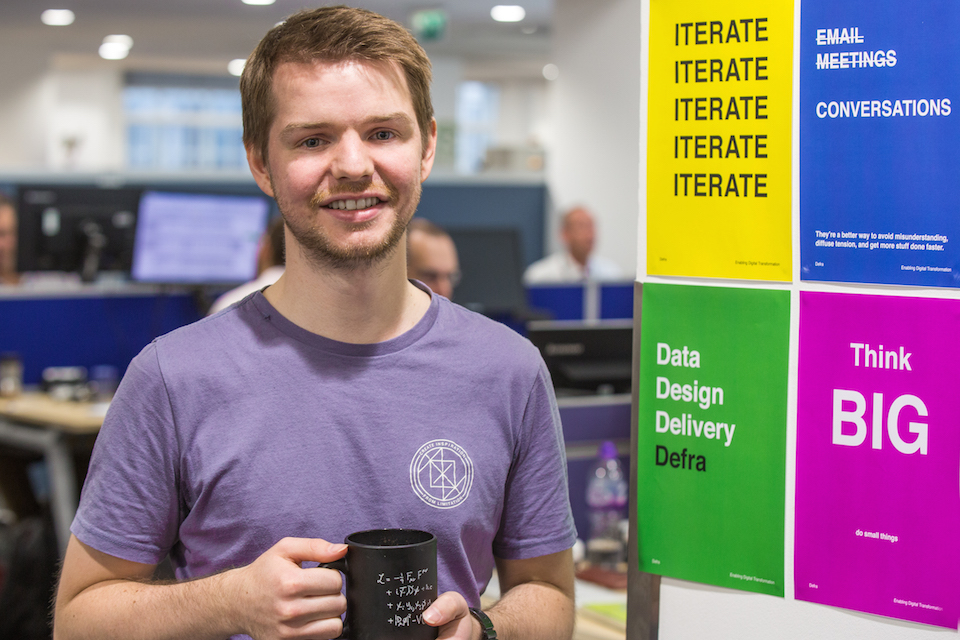 Learning agile at the GDS Academy
The same was true of my second posting. I became an agile coach and capability partner for one of the HR teams. The catch? I had very little experience in agile and absolutely no agile training whatsoever. So yes, deep end.
Thankfully I was given plenty of  'flotation aids'. I attended the GDS Academy Agile Foundation course, which is a 10-day course. It teaches you all about the basics and principles of agile and equips you with practical tools that can help with your work. I cannot tell you how useful the training has been, it gave me all the skills I need to do my job.
I was also fortunate to be in a team with loads of agile experts who were more than happy to share their knowledge and experience.
Transforming government together
I also got the chance to facilitate the Transforming Together event, hosted by Defra this summer. It gave me an insight into what currently matters to digital leaders across government and how they work together to transform public services.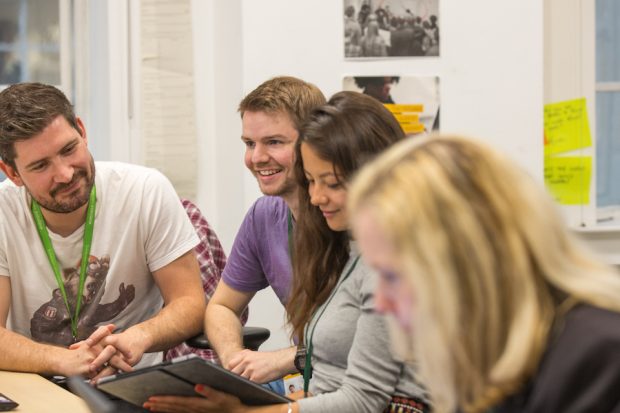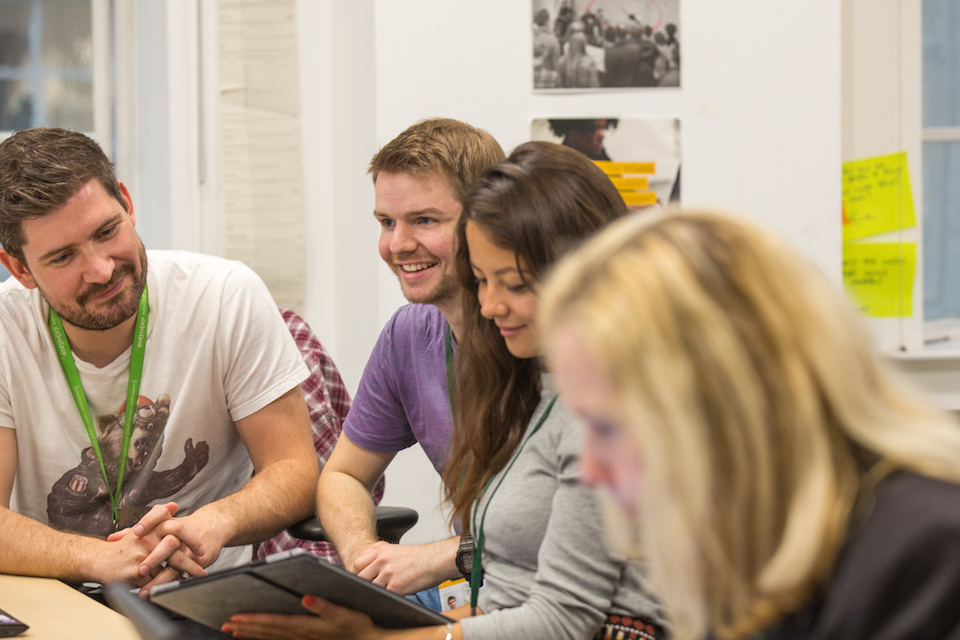 Tips for applicants
The advice I would give to people interested in the Digital, Data and Technology Fast Stream is don't be scared by the application process. It can seem a bit long but I learned a lot just from going through the process and it's definitely worth it. And if you succeed there's so much to gain from it. You'll learn skills that will be invaluable to you and the Civil Service for many years.
A rewarding career with a purpose
One of the great things about the programme (and the Civil Service more generally) is that everybody is working together towards the same goal. That is ultimately to make the country a better place to live. It makes it a really great place to work. There's also lots of focus on development, particularly for fast streamers. We get interesting and varied opportunities to challenge ourselves and all the support we need to do as well as we can.
Apply for the Digital Data and Technology Fast Stream to start an exciting career in government, transforming technology and building better digital services. Applications are open for 6 weeks.