The Digital and Technology Fast Track 2017 is open for applications! Jonathan Hallam, 1st year fast tracker explains why he enjoys the apprenticeship.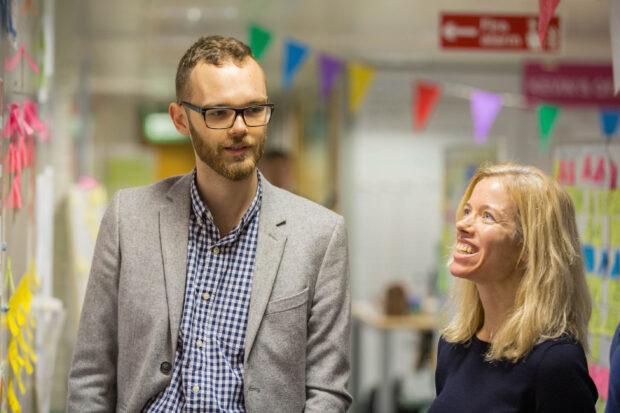 What I was doing before
I'd always thought university would be the right path for me to take, during sixth form I got all of the prospectuses, quickly nailed down the places that I wanted to go, organised visits and spent all of my free periods going over my personal statement until I was thoroughly convinced that it was the single greatest piece of writing that humankind had ever seen.
When I finally got to university I eventually came to the realisation that I was in the wrong place and left about halfway through. Not wanting to move back home I went full time at the coffee shop I'd been working in since moving away. Over the next couple of years I progressed to the point where I was managing my own store and doing relatively well, it was a few months into this that I came to see that I wouldn't be able to take it any further.
What the Fast Track offered me
I started applying for jobs again, looking for something without the 5am starts and 12 hour days that could promise to be mentally more stimulating than what I was used to. I started off by applying for office jobs loosely related to my time at university, I got a few interviews but quickly got the impression that I was under-qualified. I knew a few people who had applied for the fast-stream graduate programme and found that there was the apprenticeship for those without degrees. It was the first time that I'd seen a programme that interested me, that paid well enough for me to stay in London and offered the opportunity of a new career with a very real possibility for progression.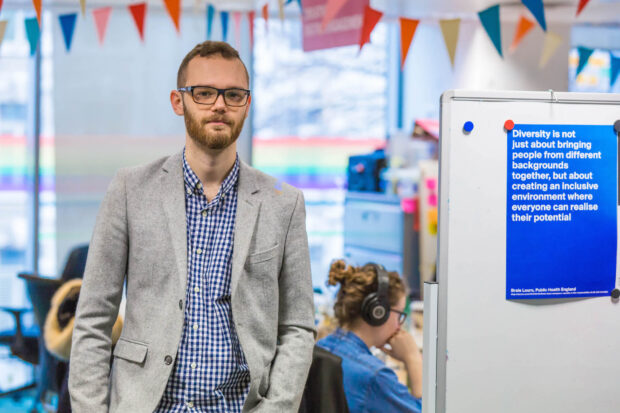 An easy transition
I'd spent the majority of my working life in a coffee shop or behind a bar so the idea of being in an office nine to five was slightly daunting. The transition was surprisingly easy, everyone at Government Digital Service (GDS) made me feel incredibly welcome, I've been here for about two months and am now feeling quite comfortable within my role. Lots of people within GDS have been interested in our roles as apprentices and have got involved in our development by helping to create a curriculum for us to follow.
Most recently we've been re-creating a popular board game in code in order to practice what we've been learning. So far we've been met with a fun working environment and a great support network to help us get to grips with coding as quickly as possible.
My new career in digital
Becoming a developer wasn't something I'd given much consideration to whilst I was looking for a new career, I guess I was somewhat put off by the complexity of the work or a preconception that I'd end up chained to a computer for 9 hours a day. GDS has certainly changed my mind. What we've been doing is people-centric, there's people around to help with everything, a culture of socialisation, an incredibly friendly environment and we're working to create better digital services for the whole country.
When I applied I wasn't convinced that I'd finish my apprenticeship wanting a career within the Civil Service. I figured it would just be a good bit of experience to have and that after two years I'd be moving on to something else. This is something that has most certainly changed and, for the first time in my working life I'm doing something that I can honestly see myself doing long term.
Don't miss your chance to be introduced to the newest and fastest moving careers available. Apply to the Digital and Technology Fast Track 2017 until 03 April 2017.