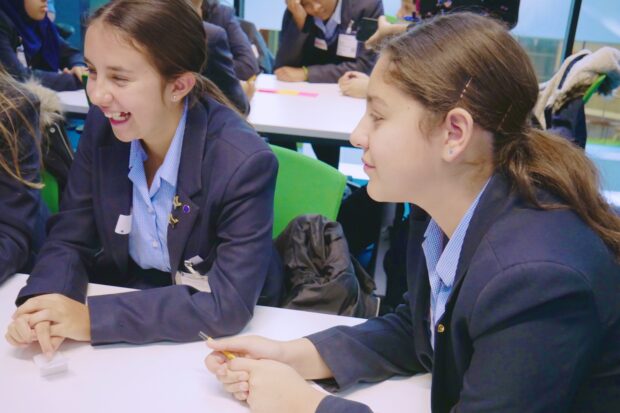 To help us attract and inspire future generations into digital, data and technology (DDaT) roles across the Civil Service we recognise the importance of reaching out to schools.  
Last month, 19 Year 9 students from a Sutton school came into the Government Digital Service (GDS) to attend a Careers Insight Day. The event allowed us to showcase the wide range of jobs available and show what a digital working environment can look like.
We set this day up following the success of our first TeenTech teacher's event hosted by the DDaT Profession and the Department for Digital, Culture, Media and Sport at GDS in April.
What happened on the day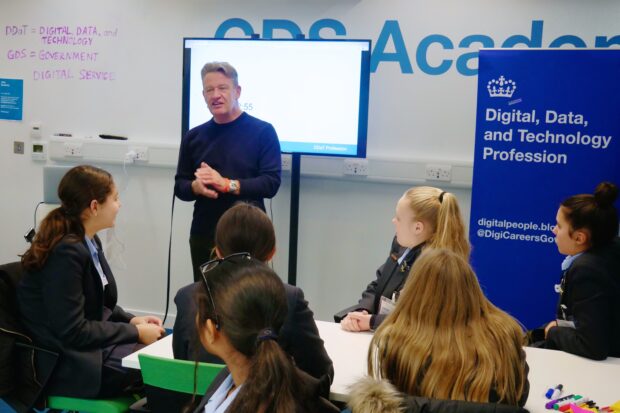 The students spent their time gaining an understanding of what it's like to work in digital, data and technology roles within government.
We wanted to challenge any preconceptions they might have about a digital, data and technology career by letting them to speak to teams working to transform digital services and see them at work.
There were interactive sessions delivered by DDaT professionals including those working in service design, delivery management, data science and software development.
Students also got to test their Pictionary skills against artificial intelligence software, imagine and design their own digital service and create music through coding - which for most of them was their first time seeing code.  
One student said the speakers changed her thoughts about digital services and "realised that working in digital can be fun".
Another said the day showed her the variety of jobs available: "Working in digital is not just about coding but there are a range of jobs and opportunities involved".
Career opportunities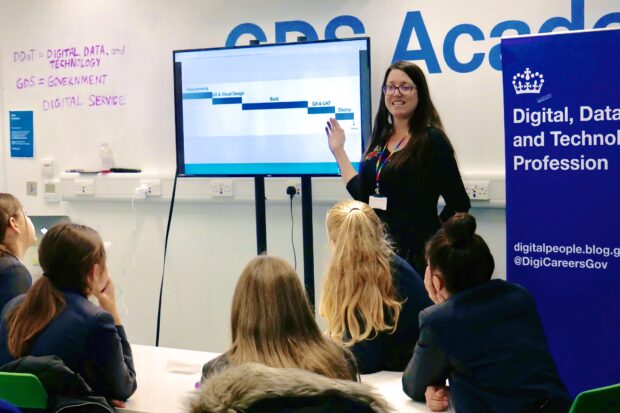 Students also had the chance to hear out about the different career pathways to begin their career in government, highlighting opportunities for everyone, regardless of their background.
Apprentices and fast streamers told the students about their career journeys and shared their top tips for pursuing a digital career.   
Changing opinions
At the beginning of the day we asked the students how many of them were interested in working in digital within government. None of them expressed an interest in working in government, and only a handful said they were considering a career in digital and technology.  
After the Careers Insight Day we asked them the same question and more than half the group said they wanted to work in a digital and technology or government role.
It was great to see the immediate impact of the day on the students and we're always keen to speak to more people interested in a digital, data and technology career in government.
If you are interested in our emerging talent activities and programmes please contact ddat.talent@digital.cabinet-office.gov.uk.