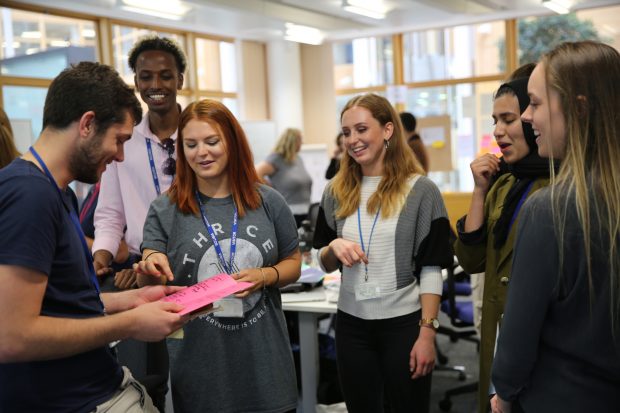 Following successful runs in 2016 and 2017, the GDS Academy has expanded the reach of its summer internship to six universities and new departments.
In July and August, the NHS Business Services Authority (NHSBSA), Department for Education (DfE), and Department for Work and Pensions (DWP) welcomed interns from six universities for 4 weeks as as part of an 8-week programme designed to develop digital and agile skills as well as showcase the Civil Service as a career option.
Participating universities included Northumbria University, Newcastle University, University of Leeds, Leeds Beckett University, Manchester Metropolitan University and University of Manchester.
Interns and teams in departments share what they've learnt from working together, how the programme has contributed to departments and changed the students' perceptions about working in government:
A whole new career
"I've learned so much especially in an industry I had never even considered before. I wish we could have spent longer working on the project!" - Qiarna Bondswell, University of Manchester, intern at NHSBSA
"I started this internship believing that the way civil servants worked was conventional and desk based. However, I quickly realised that the Civil Service is now adopting a modern, agile and flexible way of working. This internship has opened up a whole new career path for me which I hadn't considered before." - Millie Greenway, Manchester Metropolitan University, intern at DfE
We've all found the agile in us
"My 4 weeks with the team has challenged my way of thinking and the way I tackle problems in everyday life." - Fiona Linnard, University of Leeds, intern at DWP
"It turned out we were quite a mixed group, and not the computer science students I expected on a digital internship - Lauren was our only computer scientist, the rest of us coming from English, Politics and German, Maths, and International Relations. There was a lot we could bring to the table between us, we just had to find out what that would be." - Leo Burgomaster-Westbrook, University of Newcastle, intern at NHSBSA 
"...our expectations have been surpassed! And as taught from day one, agile is not a thing you buy, it's a thing you are... it's a mindset that can be applied to everything. I think we've all found the agile in us.' - Jay Ali, Leeds Beckett University, intern at DWP
Adding value to a department
"With the guidance of the team, the interns enthusiastically carried out a discovery project which allowed them to strengthen their real workplace skills in user research, blueprint development, hypothesis development and assumption mapping – adding real value to the work of the team." - Emily Colman, Internal Communications and Engagement Officer at NHSBSA
"The intern was an excellent addition to the team and added real value from the first day. Her attitude and ability to just get on with things was really exceptional, especially taking into account the level of her experience." - Jon Rhodes, User Researcher at DfE
Show and Tell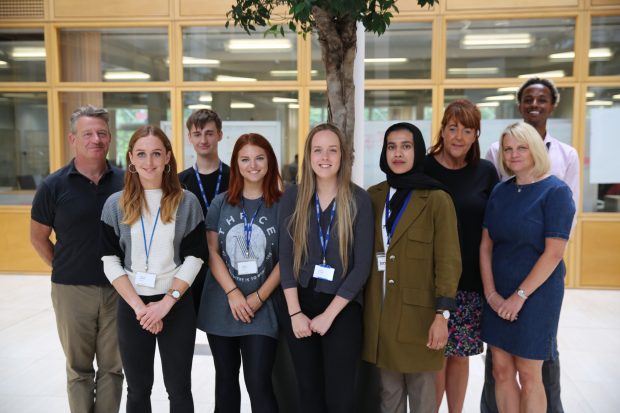 The placements with departments gave students the opportunity to work on tasks that deliver immediate value to the organisation. The placement was followed by a 2-week project which helped them consolidate what they had learnt. Interns presented their final project to an audience of senior digital government leaders, universities and departments.
"It's very satisfying to know that not only have we gained invaluable experience from this internship, we have contributed to a project which will support and benefit the NHSBSA in its advertising and recruitment drives." - Lucy Thompson, University of Newcastle, intern at NHSBSA
If you are a university or a government organisation interested in taking part in the internship please email gds.academy@digital.cabinet-office.gov.uk

Follow @GDSacademy or visit gov.uk/GDSacademy