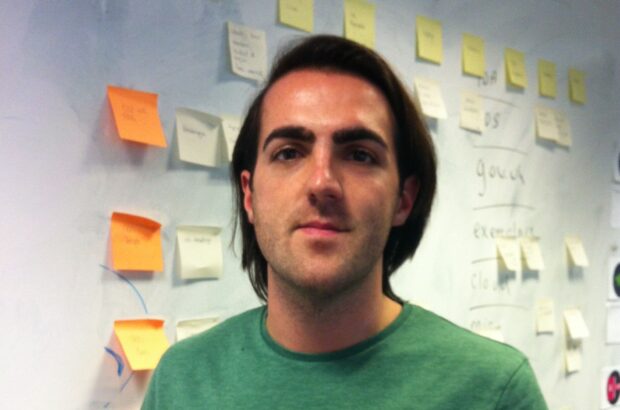 David Richardson joined the Civil Service in 2013 as a Digital and Technology (DaT) Fast Streamer (previously the Technology in Business Fast Stream).
He started on the programme shortly after university, having studied biotechnology. The DaT scheme is designed to develop digital and technology leaders of the future. It involves undertaking a series of placements in varied roles -  typically 5 placements over a 3 year period.
Here David tells us about his experiences so far.
Varied and Interesting Roles
My first posting was to the DVLA in Swansea where I began working on two of the government's digital exemplar projects. These were Vehicles Management and Personalised Registrations. I was responsible for the management information of both projects and worked as a business analyst capturing user needs and writing user stories. This was an ideal introduction into the government's digital transformation and an early opportunity to work on agile software development.
My second placement was also within the DVLA, working as a delivery manager on two projects: abolishing the tax disc and enabling payment of vehicle tax by direct debit. I was responsible for delivering a contact centre facility for enquiries on the new services. This involved onboarding 109 new staff and developing a software interface to view and make changes to customers' direct debit transactions. I was also the point of contact for all matters with the DVLA's sponsor bank and had to ensure that the service met banking standards.
Currently, I am on my third placement in the skills team at the Government Digital Service (GDS). I work with departments and agencies to identify the digital and technology skills needed across government to deliver transformational services. I am also working on improving the learning resources and development programmes for digital and technology specialists. My previous experience has been very useful in this role as I have first hand insight into what is needed for digital delivery.
Unique Opportunities
The unique thing about the Fast Stream is the opportunity to do a breadth of work across different departments and taking on a lot of responsibility early on. The DaT Fast Stream allows you to do this in the digital and technology arena which is a vibrant and rapidly changing environment. We also have a really great sense of community and my fellow DaT Fast Streamers are always helpful and approachable.
I am still planning my fourth role, but whatever happens I'm sure it'll present fresh challenges and opportunities. For more information, check out the Digital and Technology Fast stream page on GOV.UK.