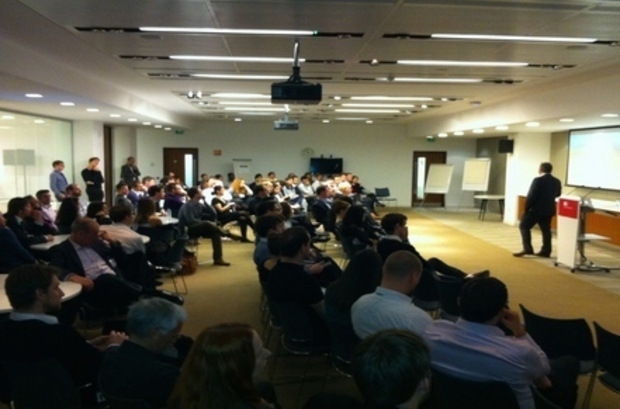 As the digital transformation of public services gathers pace across government, the need to develop our digital and technology leaders of the future becomes increasingly important.
Alongside supporting departments in recruiting current and future leaders, we are growing and developing our own talent.  The Civil Service Fast Stream is a talent management programme for graduates who have potential to become leaders of the civil service. In the autumn we launched the Digital and Technology fast stream (DaT), replacing the old Technology in Business fast stream.
'All Hands' Event
In December 2014, we held our first DaT 'All Hands' event.  This was attended by over 100 existing and new digital and technology fast streamers, along with a number of DaT alumni and stakeholders.  The key note speech was from James Findlay, the CIO for High Speed 2, part of the Department of Transport.  He described the size of the digital opportunity and the prize of transformed user centric digital services.
This was followed by a number of show and tell presentations from the fast streamers, showcasing projects they were working on, sharing their experiences and learning from each other.
Topics included Agile Delivery, devising a digital strategy, cloud collaboration in government and the role a product manager.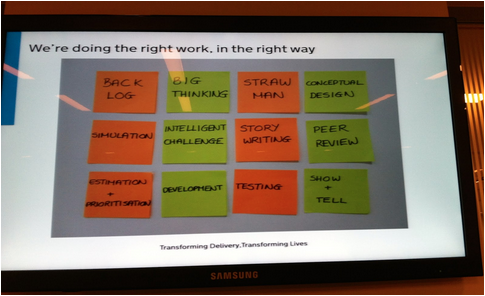 The All Hands event served as an incredibly useful opportunity for the DaT fast streamers to meet one another, share ideas and also to meet with senior stakeholders, forging relationships as well as to explore new placement opportunities.  Judging by the amount of networking and conversations going on, it was a great first start in bringing together this community of future digital and technology leaders.
If you want to learn more about the DaT Fast stream or how to get onto the DaT scheme, please check out Civil Service Fast Stream
Ask questions and join the Fast Stream discussion on Facebook and Twitter.