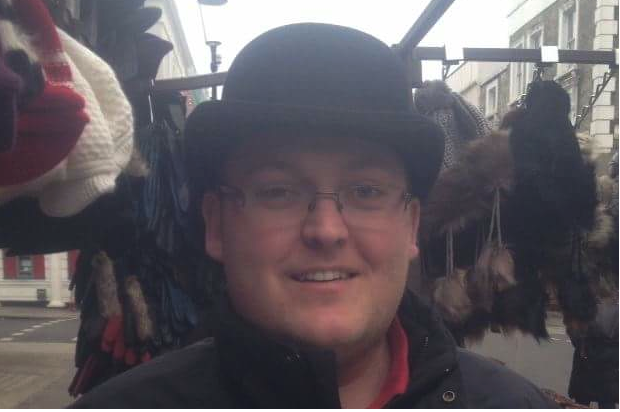 Continuing in the series of blog posts by current Digital and Technology Fast Streamers, Iain Gordon writes about his first placement at the Home Office and his next move.
I'm a first-year Digital and Technology Fast Streamer (DATs, as we're commonly known). I've just completed my first posting as a Projects Officer in Home Office, Technology (HOT). I'm about to start my second posting as a Digital Strategy and Projects Officer in the Ministry of Defence's Digital Transformation Team.
Whilst the change in my title is only the addition of a couple of words, the change in role has been enormous. My HOT posting had me acting as a member of a project team refreshing the technology behind some major UK policing systems. This included modernising existing mainframe technology. It was a great role that is about as 'tech' as it gets. luckily, I also had the opportunity to act as Project Manager whilst my manager was on paternity leave. This was during a crucial period of the commercial procurement process.
My new posting, by contrast, is at the other end of the digital/technology spectrum. This role is working with a team taking existing services through digital transformation. This will include putting users first and applying agile practices. The scale and importance of the MoD task is quite something for a small team (4, plus me). But I can't wait to get my teeth stuck in!
The amount of headway still to be made in the MoD is quite daunting. The culture, mentality, and ways of working are quite traditional and unique to the MoD. The Home Office have come to terms with their new-found agility and are getting to grips with work spaces. They have recently invested, quite sensibly, in developing the office space to be more open, colourful, and full of whiteboards and sticky-notes. By contrast, at the MoD main building, there is little of this currently going on. This is good for me, as it means a greater challenge, but a challenge it is indeed.
Fortunately I was given a comprehensive handover document by my DaT predecessor. This meant that I have hit the ground running and I'm raring to go. My mission, which I have of course chosen to accept, is to help catalyse this transformational process. I'll be influencing, informing, and imbibing people with the delights of digital as I go. Bring it on.
The Digital and Technology Fast Stream scheme is now open for applications for the 2016 intake. If you want to have an exciting role in government, transforming technology and building better digital services, apply now.