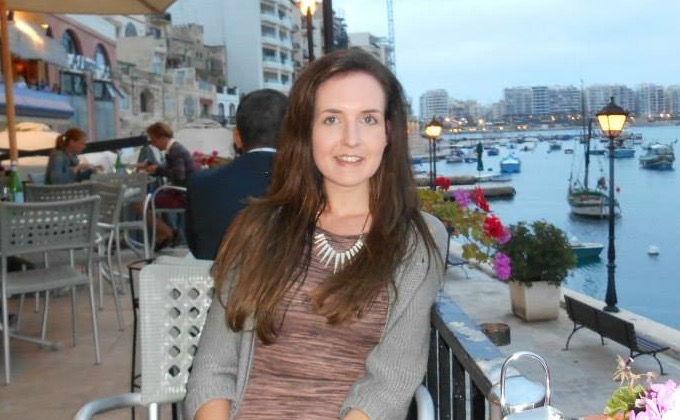 In the first of a series of blogs by Digital and Technology fast streamers, Stacey Phillips writes about her experiences on the scheme so far, and her first placement as a Digital Delivery Manager for the Home Office.
I joined the Digital and Technology (DaT) Fast Stream in October 2014, when I was posted to the Home Office Digital Team to work as a Digital Delivery Manager. This team covers a breadth of work, from passports and counter-terrorism to borders and immigration, to transform government digital services.
My first project was to manage a 'discovery' to develop an Application Programme Interface (API) on the Police National Computer. Through this, I got the opportunity to work with a multi-disciplinary team made up of developers, user researchers and business analysts to deliver a working prototype using agile project management methodology.
As well as project work, I also established a portfolio management function to help Home Office Digital prioritise, track and manage all the projects in its pipeline. In the space of just six months I had the opportunity to work on a range of projects which were building public services that would be used by millions of people every day.
My proudest achievement so far!
Whilst at the Home Office I established the 'Front Door' which manages the entire portfolio of projects within Home Office Digital and acts as a single point of call for any projects requiring the team's involvement. When I started working at the Home Office few people knew about the Digital team and its achievements. However, demand for our expertise and resources was increasing and we needed to scale up as an organisation.
This gave me the opportunity to learn about all the different business areas within the department such as the Passport Office and Office for Security and Counter-terrorism. I was responsible for spreading the word about our Digital Strategy and commitment to building high quality services that met user needs and government standards. I was tasked to make important decisions about priorities, timescales and resources for some high-profile projects and had the backing from senior leadership to influence stakeholders across the department.
Why I joined the Digital and Technology Fast stream
Choosing the DaT Fast Stream was not an obvious choice for me as I studied History and Politics at university and was never a 'techie'. It wasn't until I worked for the Government Digital Service that I saw how forward-thinking government is and how digital and technology is at the core of everything it does.
It's an exciting time to work in this area. There's a huge variety of roles from cyber security and operations, to user research and software development. The scheme has an excellent development programme with specialist courses designed to prepare you for technical roles. There's also the opportunity to learn by trying your hand at anything, such as user research, digital analytics and coding.
Where I want to be at the end of the scheme
I want to gain a breadth of experience in technical and non-technical areas so that I have a broad understanding of agile delivery, user-centric design, infrastructure and operations. I would then like to specialise as a Product Manager so that I can continue challenging traditional ways of managing projects and deliver digital products based on user needs and good design principles.
The most exciting thing about working in digital is watching a user interact with a new service for the first time and I want to be at the heart of those product decisions.
My goal is to lead the next generation of digital and technology experts in government. The scheme will not only equip me with the hands-on experience and level of development I need, but also allow me to play an active role in the government's digital agenda to deliver simpler, clearer and faster public services.
Have you considered a career in digital or technology within government?
Applications open on the 1st September 2015. Check to see if you are eligible and register your interest now by emailing dat-faststream@digital.cabinet-office.gov.uk, marking your email 'Register'.